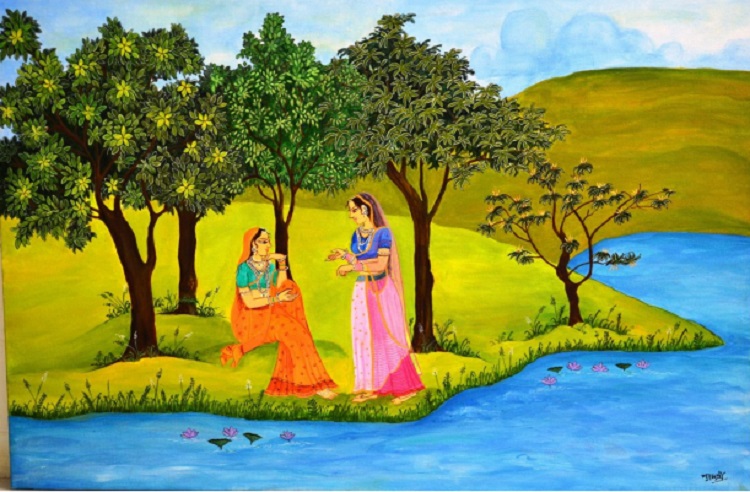 Mandi: Indian Institute of Technology (IIT) Mandi is not only dedicated to develop Himalayan region by developing advanced technology according to the need of this region but is also endeavoring to preserve the rich cultural heritage of this area.
On the slowly disappearing art of pahari painting, IIT Mandi organized a month long workshop funded by the Ministry of Culture, Government of India under a project 'Preservation of Himalayan Culture' from August 22 to September 18, 2016 at its campus. The workshop was organized under the supervision of Dr. Ramna Thakur (Principal Investigator) and a renowned pahari style of painting artist Ritu Gupta.
Pahari painting is one of the rich cultural heritages of the Himalayas, but its importance is slowly declining due to the fewer number of youngsters taking interest in this unique form of art. It is of utmost concern to keep it thriving and to make next generation aware about this incredible heritage of Himalayas. Therefore the aim of this workshop was to impart training to young generation of students, staffs and faculty members on this culturally rich form of art. For this purpose, in the first batch 14 participants having deep interest in pahari painting and belong to different parts of the country were selected.
After completing this one-month training they are ready to carry forward this tradition to subsequent generations all over the world.
At the end of the workshop, all the paintings were displayed in an exhibition in the campus which was inaugurated by Dr. Priscilla Gonsalves.
Few Masterpieces crafted by participants…