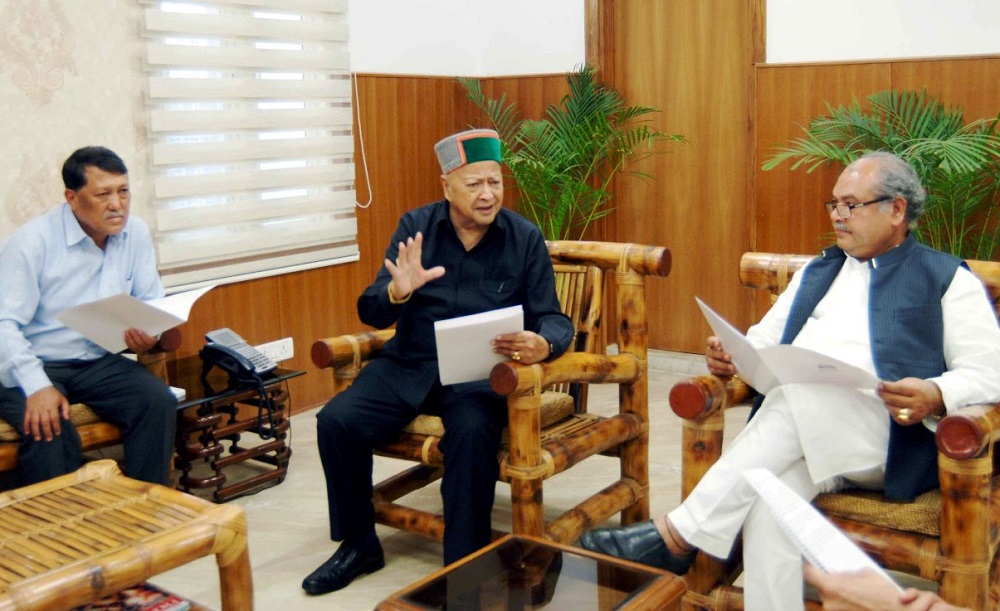 New Delhi: Himachal Pradesh Chief Minister Virbhadra Singh demanded to enhance funding for schemes under National Rural Drinking Water Supply Projects (NRDWP) to the State.
The Chief Minister today met Union Rural Development Minister Narendra Singh Tomar and apprised him that Himachal Pradesh was very close to achieve Govt. of India's vision of providing 70 litre per capita per day water in all habitations of the State and enhanced funding and continuation of existing guidelines in NRDWP will further speed up this process in the State.
Virbhadra Singh said the purposed NRDWP reforms would affect the funding in Himachal Pradesh as most of the schemes were in advanced stage of completion and there was hardly any problem of chemical contamination in the State.
He said the State government was committed to provide adequate drinking water to every habitation in the State. A project proposal of Rs. 3500 crore for funding from the New Development Bank had also been prepared for covering all the remaining habitations. He requested for support and assistance of the Ministry for early approval of this project by the bank.
The Chief Minister said the State had been lauded for notable achievement in the field of sanitation and was adjudged 1stin category of big states to be declared as open defecation free. The State will be formally declared open defecation free on 28th October, 2016in a function at Shimlain the presence of Union Rural Development Minister.
He demanded that funds for developmental works to Zila Parishads and Panchayat Samitis should be liberally released as these bodies did not have resources of their own to generate funds.