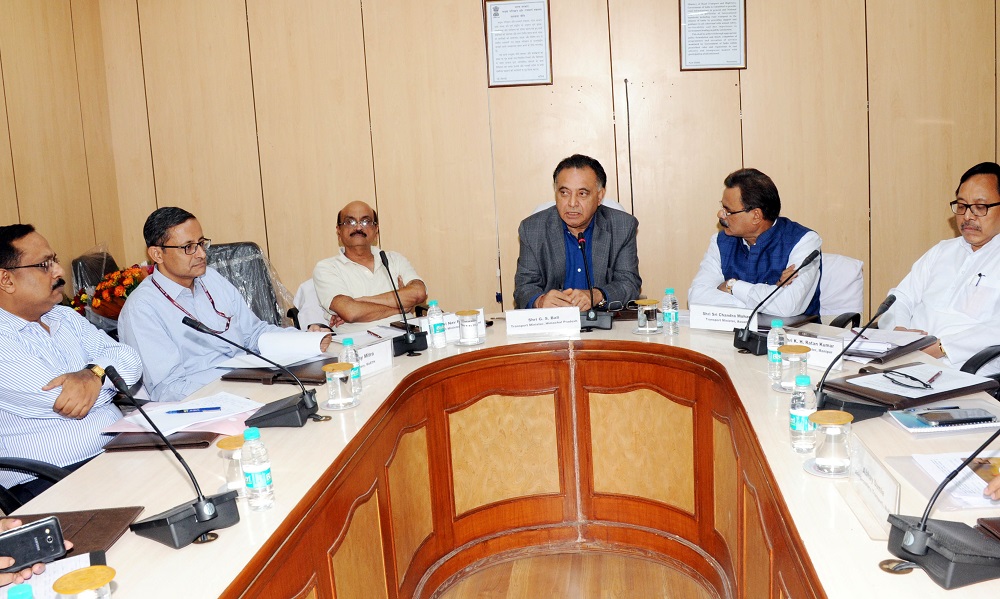 Transport Minister GS Bali has urged the Govt. of India to provide air ambulance facility for evacuation of road accident victims in hilly areas so that medical aid could be provided well in time to minimize the fatality rate in such accidents.
He said that there was a need to up-grade the technology of road engineering and structuring the parameters to be designed with specific references to the hill areas.
GS Bali was addressing the meeting of Group of Ministers held in New Delhi today, with a view to address the issue of public transportation in Hilly areas. The Road Transport, Highways and Shipping Ministry has constituted this group to address the issue of public transportation in hill areas. Bali is the Chairman of this group.
Discussing the various issues pertaining to the public transportation system and challenges prevailing in hill States, he stressed that there was a need to create awareness among the masses regarding the road safety measures in the country and added that focus should be given on to educate the school children and NGOs and Civil Society Groups could also play pivotal role in this awareness campaign, he added. He urged the Union Govt. to provide sufficient funds to make this campaign more relevant.
GS Bali also stressed that there was a need to strengthen the road transport Undertakings of hill States and the Ministry should provide funds on priority basis so that comfortable transportation facility could be provided to the people of hilly areas and cases of possible accidents due to poor maintenance of vehicles could be avoided. There was also a need to provide common platform to issue permit particularly for hilly states such as Assam, Tripura, Manipur and Meghalaya to facilitate the transporters and tourists as well.
The Group of Ministers resolved to highlight providing of funds for construction of rope-ways, GANDOLA and providing of helicopter services to provide additional modes of transport which would also lead to enhanced road safety.
Sanjay Mitra, Secretary of National Highways, highlighted the guidelines of the Ministry issued for adopting road safety measures in the country. He said that 10 percent of allocated funds for road construction had been made compulsory to be spent on adopting road safety measures.
He requested the participants of different hill States to come forward to form nodal agency in their respective States so that effective measures could be adopted to mitigate the road accidents. It was also unanimously decided to create regional permit system in hilly States for a free movement of traffic.