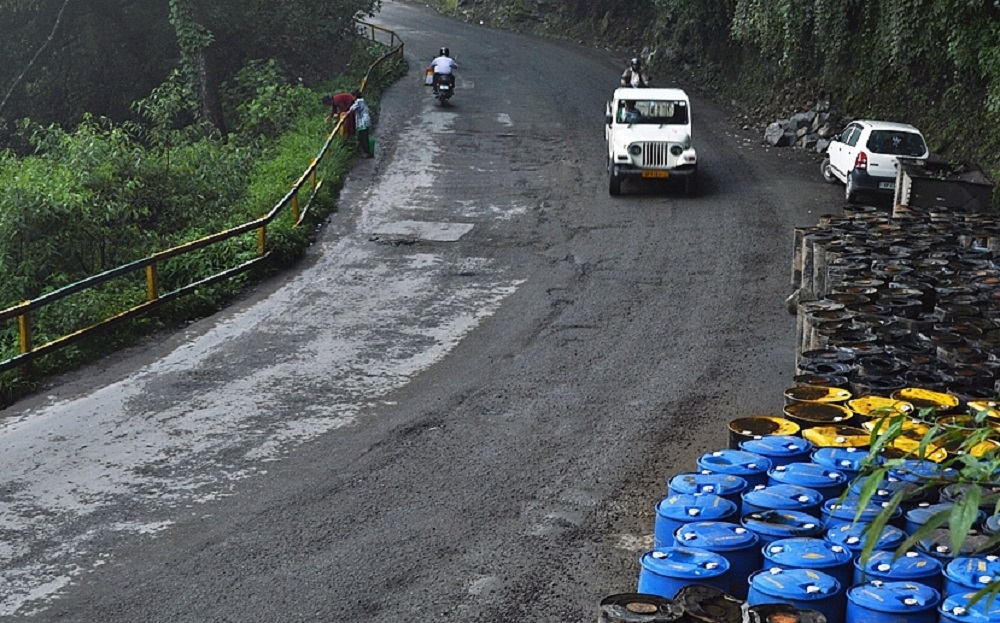 The National Highways Authority of India (NHAI) has issued Letter of Award (LOA) for development of a section of National Highway 22 (now NH-5) – Shimla Bypass (Kaithalighat-Shimla section) under NHDP Phase-III:
This 27km long four lanning is estimated to cost Rs. 1583 Crore and awarded to Rajasthan based M/s Chetak Enterprises Ltd.
The Present NH-22 is a part of Hindustan Tibet Road and is a major link to Indo-Tibet Border. It connects tourist destination as well as state capital Shimla and a vital link for apple transportation from Kinnaur valley to rest of the country.
The 27 km long Shimla Bypass shall be executed on Hybrid Annuity mode and completed in 30 months from the date of commencement of the project.
The project will have 3 tunnels of a total length of about 2 km., 9 major bridges out of which one would be a cable stayed bridge, 4 minor bridges and 89 culverts.
The project would be developed on a new alignment and not only decongest Shimla city from non-destined traffic but also improve connectivity to Indo-Tibet Border and other tourist places in the region.