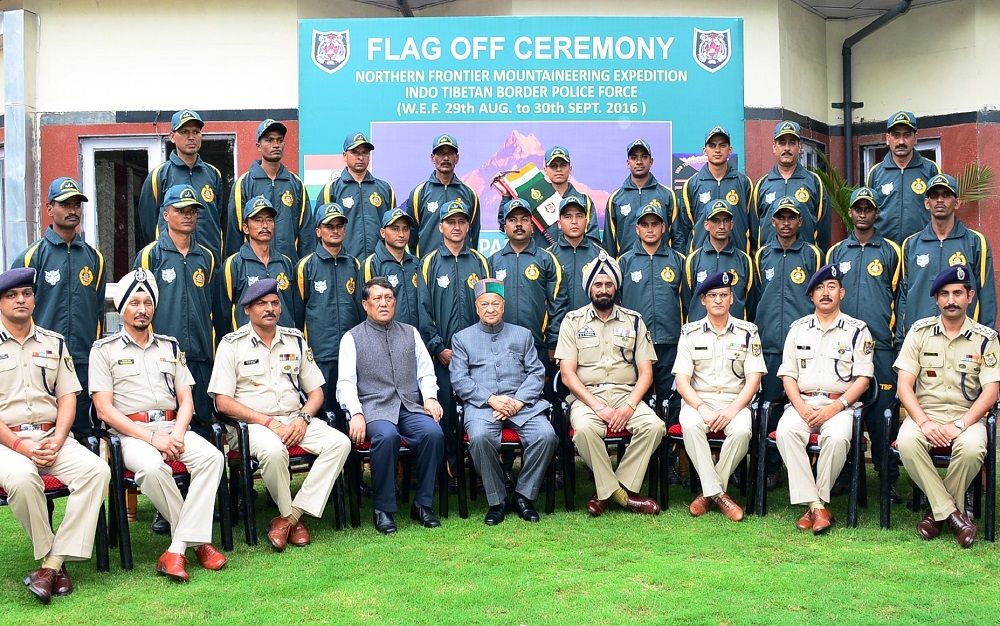 The Himachal Pradesh Government has extended to provide all possible assistance to the armed forces and their requests for strengthening rail, road and air infrastructure on border areas of the State which would be considered on priority in the larger interest of the Country.
The state Chief Minister Virbhadra Singh, after he flagged-off the Northern Frontier Mountaineering Expedition of Indian Tibetan Border Police (ITBP) Force, to Mount Leo Pargial (22,222) feet at ITBP Campus in Tara Devi today, said
"If army wants to have an Airfield near Indo-Tibet border somewhere in Spiti valley, we will provide them all possible assistance"
Veteran leader stated that "In the larger interest of the Nation, we stand shoulder to shoulder with the armed forces and other parallel agencies deployed in the State on international and inter-state borders".
Lauding the efforts of the Jawans of ITBP, the Chief Minister said that he was happy to learn that the team under the expertise and leadership of Sidharth Kumar and his deputy Anoop Kumar Negi also comprises of three others viz: Joth Singh, Pradeep Negi and Devendar Singh who had scaled the Mount Everest, the highest peak of the world (8848 meters).
The Chief Minister congratulated the team and said that besides the adventure and the challenge, it would also help the ITBP Jawans to assess their mettle and determination.
Earlier, Inspector General ITBP, Shri H.S. Goraya welcomed and honoured the Chief Minister. He also detailed about the various activities of ITBP and its contribution in the State in terms of development.