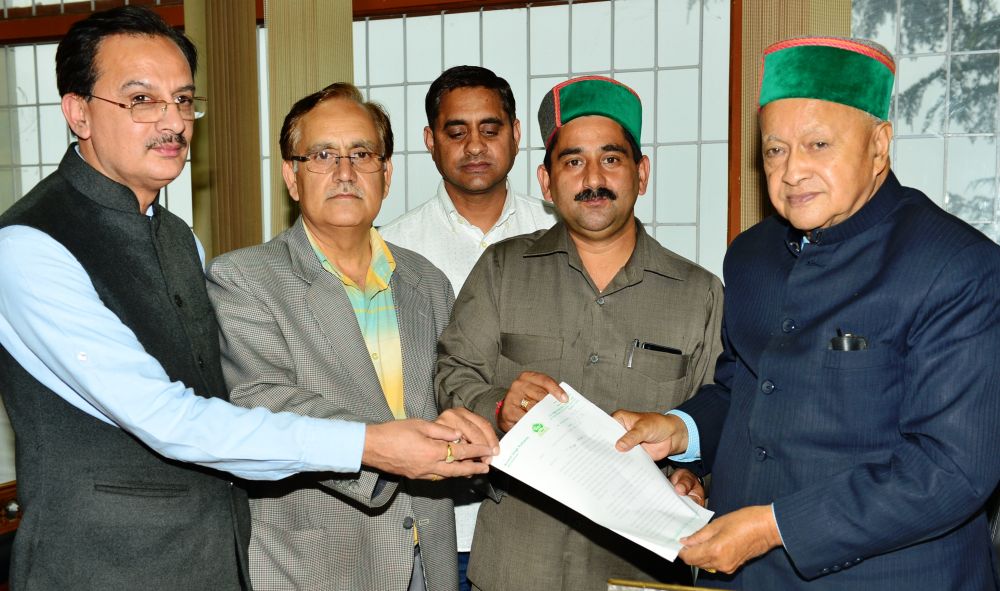 Shimla: Chief Minister Virbhadra Singh has issued direction to Secretary, Home to examine and place the matter regarding necessary amendments in Drugs and Cosmetics Act, 1940, specifically in section 18 of the Act and its sub sections so that it could be brought under the schedule of Cognizable and Non-Bailable offence.
Kuldeep Singh Pathania, Chairman, State Pollution Control Board, Chairman, Resource Mobilization and Employment Generation, Harshvardhan Chauhan, Deputy Chairman, Planning Board, GR Musafir, Vice-Chairman, State Forest Corporation, Kewal Singh Pathania, Chairman, legislature Pawan Kajal pleaded that people who were detained in the illegal business of sale and purchase of synthetic drugs go scot-free without any stringent measure due to existing provision of Drugs and Cosmetics Act.
In their joint representation, Congress leaders said the police can't raid the chemist shops which were involved in nefarious act of drug pedaling without presence of Drug Inspector. As in absence of Drug Inspector at the time of raid, such chemists escape from the clutches of law.
Now even drug peddlers were luring school kids and even the college going students as they were soft targets. They also demanded to keep check on the sale of Proxyvon Plus, Proxyvon Spas, Codeine Phosphate (cough syrups).