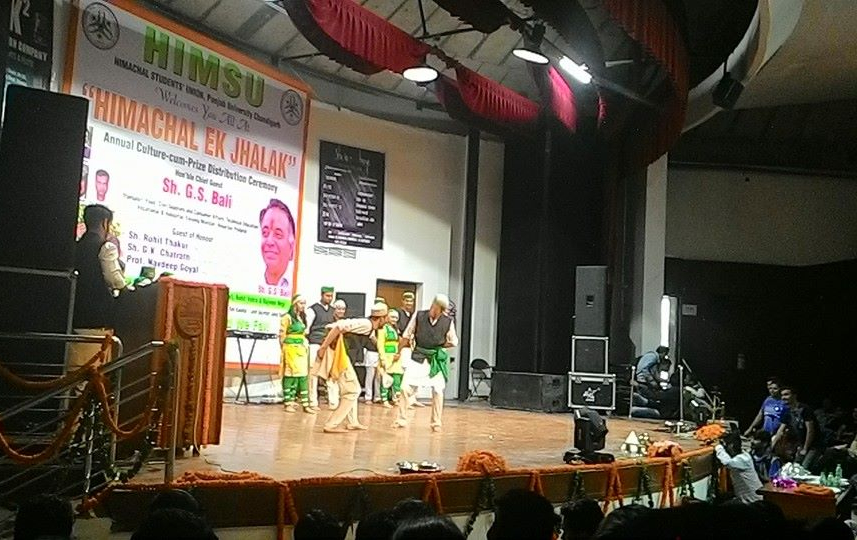 Chandigarh: Transport and Technical Education Minister G.S. Bali advised youth to refrain from drugs and channelize their energy in constructive works for their bright future. He was presiding over the annual cultural and prize distribution function of Himachal Students Union (HIMSU) at Punjab University Auditorium, today.
Bali advised the youth to focus on their studies and ensure a civilized, cultured and educated society. He said that it was need of the hour to uphold our social values and traditions. He said that one should respect their parents and elders as they can guide us for a better tomorrow.
Transport and Technical Education Minister said that State Government was ensuring best technical and vocational education in the State. He said that world class Universities and Colleges have been established in the State. He said that with the setting up of IIIT and IIT, the State has come up on world education map. He said that this would not only motivate the youth to strive hard but also provide them quality education nearer to their homes.
Bali also urged the youth to promote rich cultural and traditions of Himachal Pradesh outside the State.
Chief Parliamentary Secretary Rohit Thakur said that the State has earned a name in the country in various fields of development. He said that the per capita income in the State was higher than the national average.