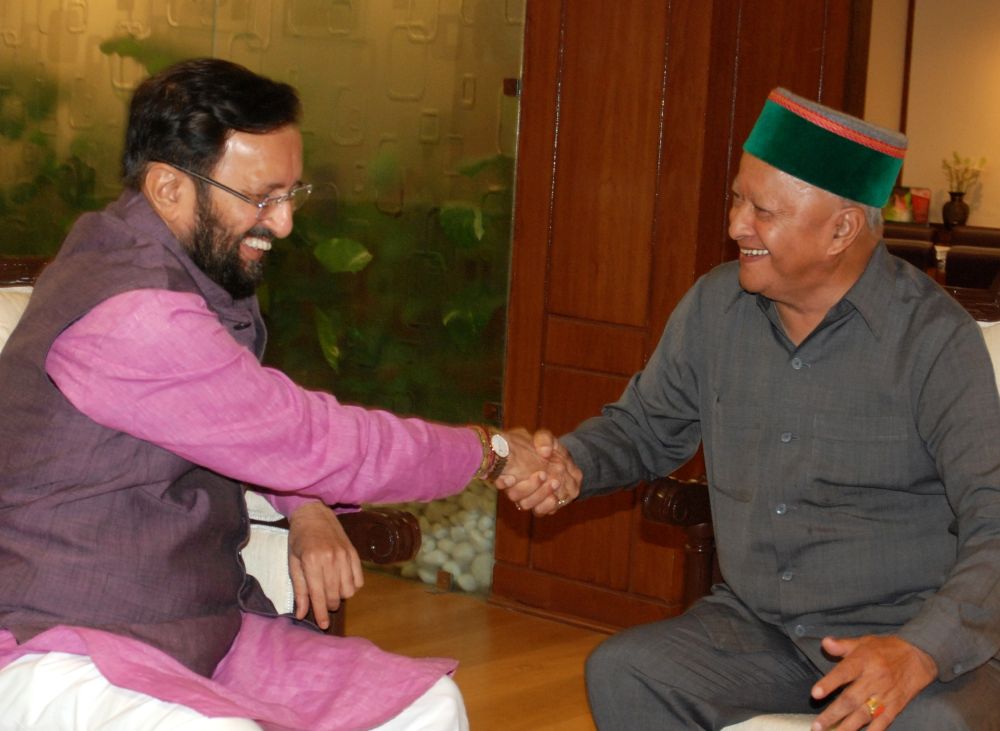 New Delhi: Himachal Pradesh Chief Minister Virbhadra Singh today called on Union Minister for Human Resource Development Prakash Jawadekar and demanded giving special training to Primary Assistant Teachers (PAT) with a view to empower them to deal with the challenges of implementing the provisions of Right to Education Act in the State.
The Chief Minister emphasized on the need to provide six months special training to already appointed 1259 Primary Assistant Teachers to ensure teaching faculty in the interior locations of the State and urged to provide special permission to give them training.
Virbhadra Singh apprised Union Minister that Himachal Pradesh has done commendable work in the field of education and State Govt. was committed to provide quality education upto grass root level for which the support of HRD Ministry was paramount.
The Chief Minister also raised the issue of holding examinations at 5th and 8th standard to improve the standard of education in the Country. He also urged the Union Minister to give directions to ensure timely release of funds under SSA, RMSA and RUSA so that pace of development in the field of education could be maintained. He said that Himachal had already excelled in the implementation of compulsory education, SSA and RMSA etc.
Union Minister for Human Resource Development assured the Chief Minister that every possible help would be extended to the State.