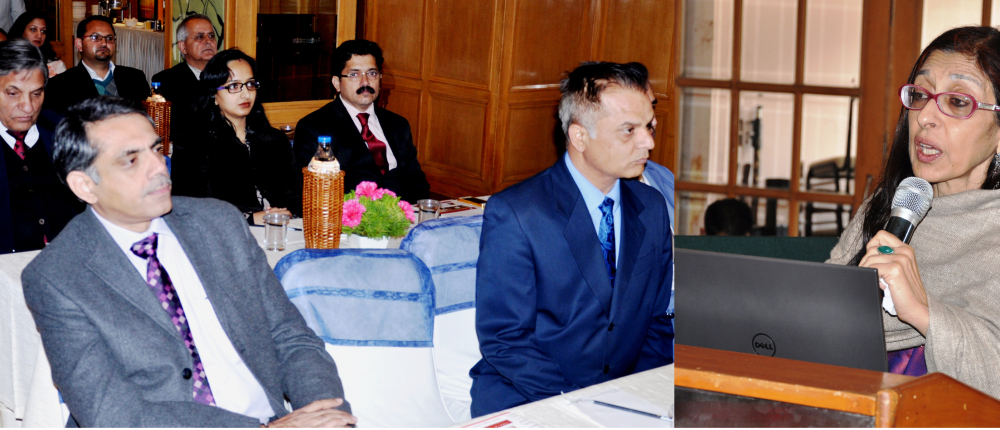 Shimla: To ensure quality education, H.P. Private Educational Institutions Regulatory Commission chairperson Sarojini Ganju Thakur underlined the need for introspection in the education system.
In an international seminar on best practices in higher education and skill development organized by Questkonnect and Genix Ventures, Australia today, Ganju pitched for a long term vision to bring required changes and offer the students an education system which would enable them to excel in their lives.
Thakur asked private universities to ensure quality education and advised to concentrate on relevant curriculum with focus on skill development, besides providing best faculty, developing proper infrastructure and better placement opportunities.
She also stressed for establishing placement cells and industrial linkages of the universities.
Sarojini Ganju Thakur said that the H.P. Private Educational Institutions Regulatory Commission as a regulator was ensuring transparency and quality in the private educational institutes with special focus on outcome of these institutes.
Country Head, Genix Ventures, Rajeev Kapoor gave a detailed presentation on current changes and trends in the educational system at the international level. He suggested changes in Indian education system to help students to get more opportunities of better education and placement.
The representatives of various Universities of the State and academicians participated in the seminar and also gave their valuable suggestions for bringing desired changes in the education system.