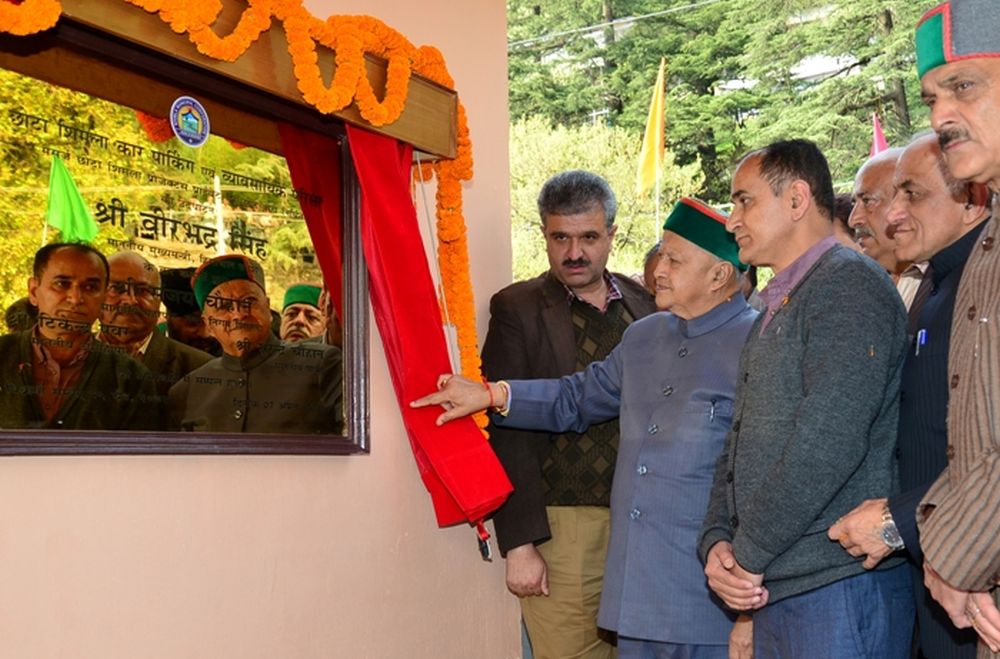 Chief Minister Virbhadra Singh inaugurated the five floor parking-cum-commercial complex at Chhota Shimla today. The much awaited complex were completed with an outlay of Rs 20 crore.
The Chief Minister said that this parking would provide the much needed relief to the people and would facilitate parking for as many as 400 vehicles. Besides, the parking would be given for a concession period of thirty years with the concession fee amounting to Rs 36 lakhs per annum with increase of 10 percent every two years.
Singh said Shimla being a popular and famous tourist destination, the government was committed to facilitate them with all basic facilities. The efforts were on for a proper traffic management system in the town, said he. A similar parking was also proposed near IGMC Shimla, and all the parking would be made on Build, Operate, Own and Transfer (BOOT) basis on Public Private Partnership (PPP) mode.
Earlier, Mayor, Municipal Corporation Shimla, Sanjay Chauhan welcomed and honoured the Chief Minister on the occasion.
Ayurveda Minister Karan Singh, Chief Parliamentary Secretaries Nand Lal and Mansa Ram, MLAs, Mohan Lal, Ram Kumar, Anirudh Singh, Deputy Mayor, Tikendar Panwar, Chairperson, State Women Commission, Janeb Chandel, Vice- Chairman HPTDC, Harish Janartha, Vice- Chairman, HIMUDA, Yashwant Chazta, Chief Secretary, P. Mitra, Additional Chief Secretary, Manisha Nanda, MD HP Tourism Development Corporation, Shri Dinesh Malhotra, were also present on the occasion amongst others.