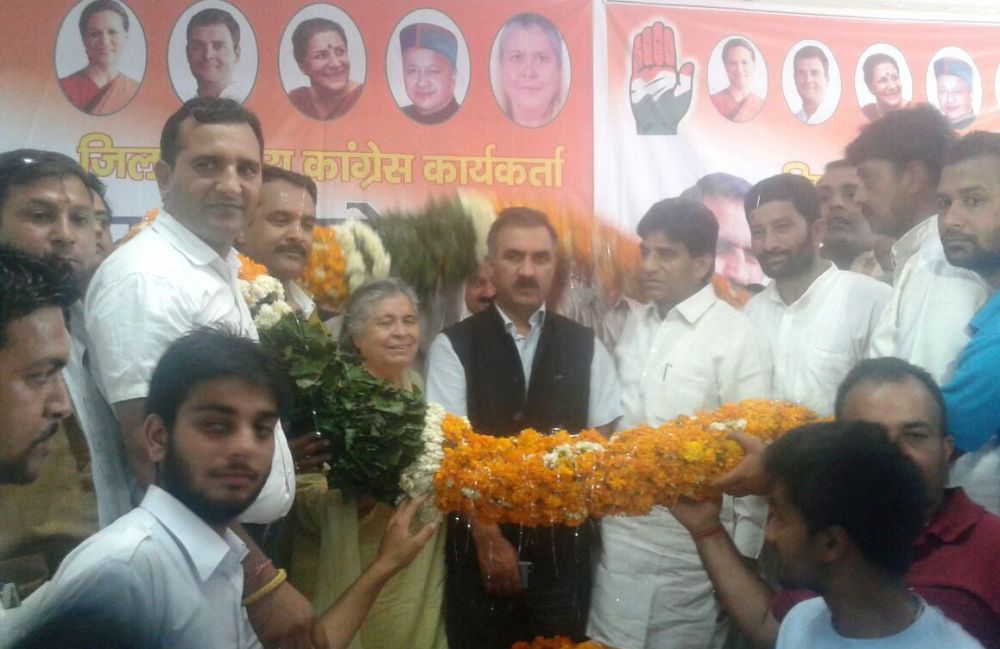 Dehra: Blaming Prime Minister Narendra Modi for failing to fulfill poll promises, the Himachal Pradesh Congress today started a statewide campaign, 'Modi ke Bol, Jumlon Ke Dhol' from Dehra in Kangra district.
Himachal Congress President Sukhvinder Singh Sukhu said "the campaign is being launched to aware the general public about the failures of Modi government in its two years. Sukhu stated that under the campaign, District Level Conventions would be organised in all the 17 organisational districts of the state and he would interact with over 25,000 party workers during this campaign.
Sukhu said that PM Modi had promised to bring Achhe Din (Good days) by bringing back black money, increasing farmers' income, providing employment to unemployed youth, reducing price rise and depositing Rs 15 lakh in each Indian national's bank account.
Congress President said the general public of the country especially the youth had trusted the poll promises of providing them employment and bringing Acche Din for them. But so far, Modi had failed to filfill its promises made during the 2014 Lok Sabha elections in its two years term in office. "Besides this, PM Modi had made promises of bringing down prices of essential commodities but failed to do so. Even, the Centre government had failed to pass on the benefit of decrease in petroleum products prices in international market to the general public of the country," he said.
He added that no action was taken to bring back black money from abroad and complete other such assurances that were made before elections. He quipped
"It seems that the promises were made to mislead the general public and gain power as neither the Modi government had fulfilled any of these promises nor had replied to opposition parties"
Sukhu further blamed Narender Modi for backtracking from his promise of hiking import duty on apples and instead making inroad to import more foreign apple.
AICC Secretary Raja Rampal, Rajya Sabha MP Viplove Thakur were also present at the occasion among others.