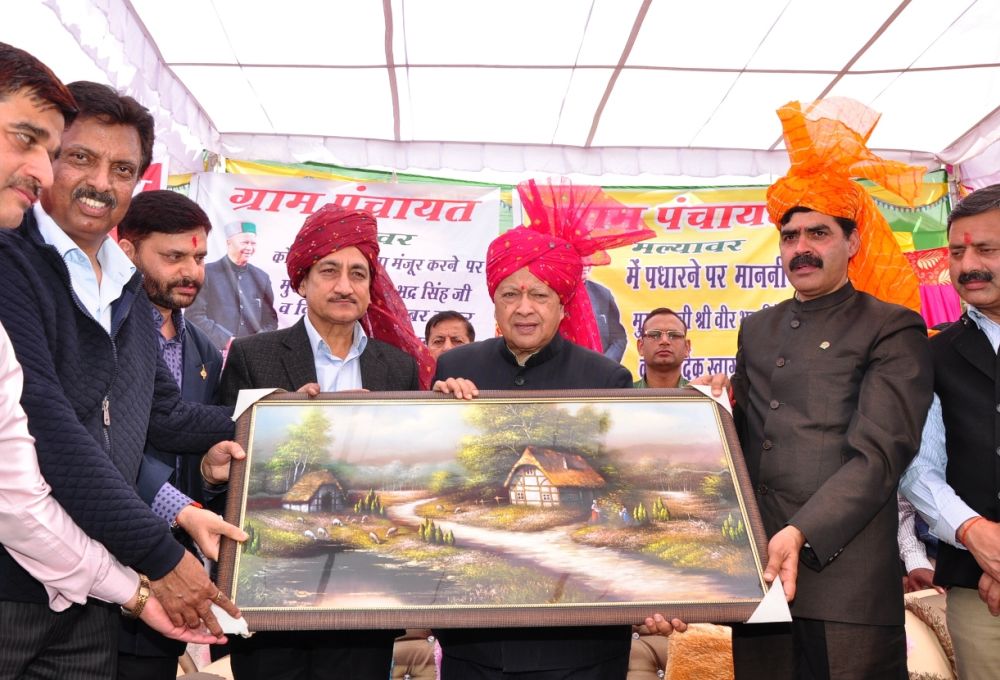 Veteran politician Virbhadra Singh blamed the Modi Government for not fulfilling the poll promises made during the Lok Sabha elections.
Virbhadra Singh, the chief minister of Himachal Pradesh, while addressing a public meeting at Malyavar in Bilaspur district, said that false promises were made to the people of the country in the name of 'Ache Din' by BJP and its allies which was a distant dream to come true. He quipped
"before the general Lok Sabha elections, repeated promises were made to the people of the country by the then projected Prime Ministerial candidate Shri Narendra Modi that all the black money would be brought back from the Swiss Banks and a sum of Rs.15 lakh each would be deposited in the banks in the name of every citizen of India. But now people of the country were feeling cheated as not even a single penny had been deposited in their accounts"
The Chief Minister said scrapping of the planning commission for allocating budget to the states was not in interest of the country adding that the GoI had constituted the NITI Ayog, the functioning of which had remained a puzzle.
Virbhadra Singh also accused the Union Government for misusing the central investigating agencies against the Chief Ministers of Congress ruled States. He said
"I am alone facing three inquiries at a time, by the Income-Tax Tribunal, by the Central Bureau of Investigation (CBI) and thirdly by the Enforcement directorate, but I am sure that the truth would prevail in the end and efforts to de-throne me will not ever be fulfilled",
The Chief Minister said that he would face the inquiries with a brave heart and would come out clean and the dreams of the opponents will only remain a dream.
Earlier, the Chief Minister laid the foundation stone of Malyavar drinking water scheme, which would be constructed with an outlay of Rs. 1.17 crore and a sum of Rs 1.87 crore would also be spent on construction of Check Dam. The scheme would facilitate population of around 1600 people of eight villages.
Chief Parliamentary Secretaries Rajesh Dharmani and Sohan Lal, MLA Bambar Thakur, Chairman, Twenty Point Programme Implementation Committee, Ram Lal Thakur were also present on the occasion amongst others.