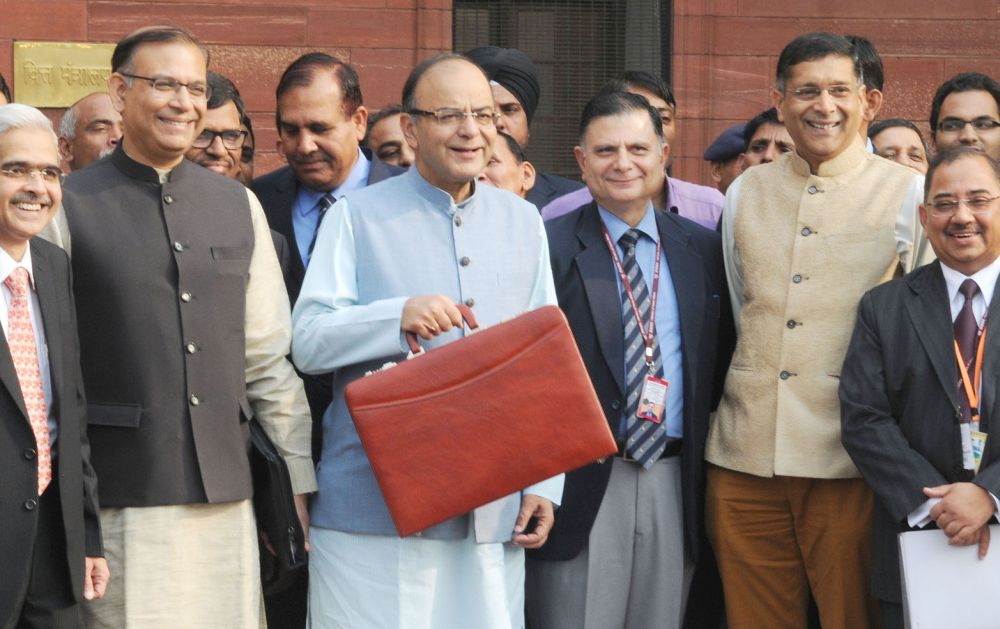 Union Finance Minister Arun Jaitley presented Budget 2016-17 today. The Budget seems to win back support among rural voters for the BJP led government and sustain growth against a grim global backdrop.
The Budget seeks to address rural distress. FM said "Farmers are our biggest focus." At the same time the budget hiked public investment in infrastructure by 22.5 per cent, while taking further steps to revive corporate investment necessary to create jobs.
BJP leaders hailed the budget and believed that it would play an important role in the country's rejuvenation and restore confidence.
Veteran politician LK Advani termed the budget as one of the best. Manmohan Singh, Former Prime Minister, find lacking big idea.
The Himachal Pradesh Chief Minister Virbhadra Singh also rejected the budget and said the Union Budget has left a pale look on the faces of employees. The fresh taxes of Rs 20,000 crore will certainly burden the common man and lead to inflation and price rise, Virbhadra Singh said in a press statement.
He said that the Finance Minister presented a piece of rhetoric which would contribute to rise in prices of all essential commodities. He said the budget is a photocopy of the already existing policies of the previous UPA government.
The Himachal CPM has termed the union budget as the one with no vision for growth and no vision for improving the people's interests.
State CPM leader claimed that budget failed to address the interest of the Himachal as "there is nothing for the hilly states where there is huge demand for investment in infrastructure. Even the apple crop which happens to be the principal fruit of the state will be affected with the budget especially with the reduction is subsidies on fertiliser etc."
Panwar said the budget is distorted and without any vision. He stated the budget is again a blatant attack on the poor and the oppressed.