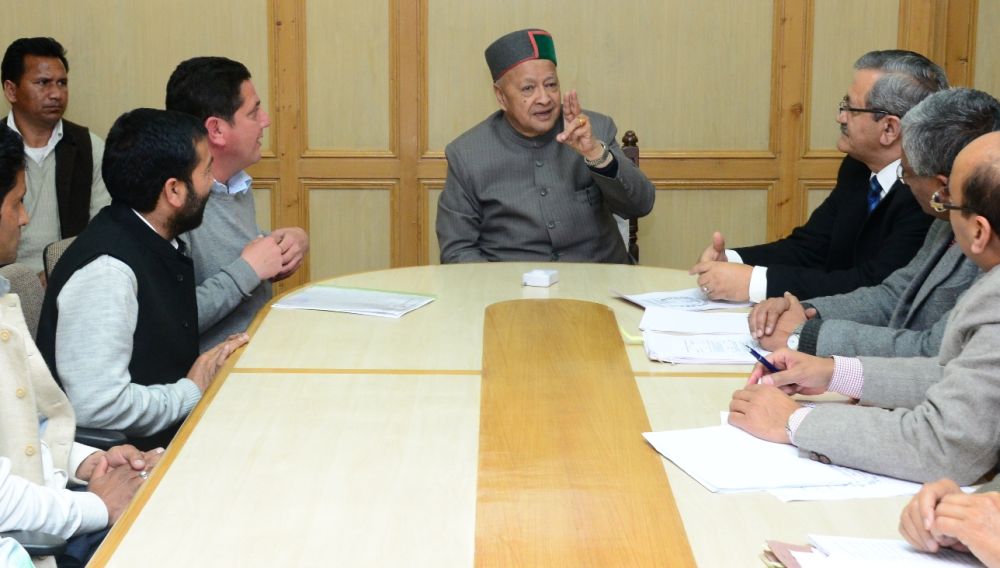 Shimla: The delegation of Taxi operators unions, Dhaba owners, Kiosks vendors, Pony owner, affected by the orders of National Green Tribunal (NGT) in Manali and around held a meeting with Chief Minister Virbhadra Singh today and urged him to provide them much needed relief from NGT order.
Chief Minister said the State government was concerned to their problems and had been taking up the issue with Green Tribunal time and again.
The CM said the government would try to convince NGT for removing and relaxing the unreasonable restrictions imposed at present and hoped that NGT would soften its stand by thoroughly going through the proposal and recommendation of the stake-holders.
Virbhadra Singh said the State Government would certainly take up the issue with NGT for allowing 1000 petrol vehicles upto Rohtang Pass in two Shifts viz: one in early morning and other by noon.
On the issue of CNG, the Taxi operators who met Chief Minister said that they were also ready to convert their means of transportation into CNG operated vehicles but till the time the plant was not set up, their plea be brought into notice of the NGT to allow them to ply 1000 petrol operated vehicles in two shifts upto Rohtang.
The Chief Minister said that the government had decided to rehabilitate equal number of those, who were displaced by the orders of the NGT along the Manali-Rohtang highway and added that the eco-friendly markets/ stalls would be constructed at Marhi with efficient sewerage disposal system and other environmental precautions would also be taken to avoid pollution. He directed the affected people to submit their genuine proposals within two days.
The Chief Minister also annulled the idea of plying small HRTC vehicles up-to Rohtang and said that the government was more concerned to give relief and rehabilitate the people who were affected by the orders of NGT to carry out commercial activities.
Chief Secretary P. Mitra, ACS R.D. Dhiman, Additional Advocate General Shravan Dogra, Deputy Commissioner, Kullu, Hans Raj were also present in the meeting amongst other senior officers.