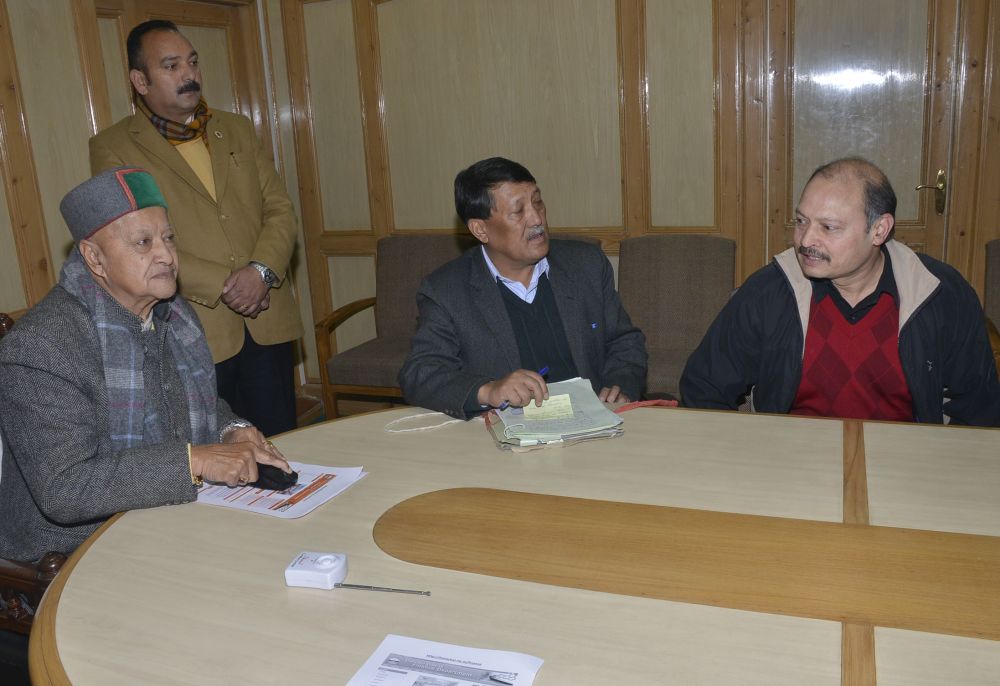 Shimla: Aiming to present responsive budget 2016-17, the state finance department has sought suggestions from common public and started an online gateway.
Chief Minister Virbhadra Singh today launched the gateway linked with the finance department website.
Interested persons could provide their suggestions on revenue, expenditure and other related matters for the annual budget. This would help in making budget more realistic and participative as well.
The Chief Minister appreciated the efforts of the department and said that it was new initiative which would promote transparency, responsiveness and participatory approach in preparation of the budget.
Additional Chief Secretary, Finance, Dr. Shrikant Baldi said the online gateway has been made functional from today onwards and people could give their suggestions in English or Hindi language. They could write their suggestions in 500 words and could also attach document.
He also informed that people from rural areas having no access to internet facility could make their suggestion through Lok Mitra Kendras. He said the feedback or suggestions would go a long way in preparing budget as per the aspirations of people.
Chief Secretary P. Mitra, Additional Chief Secretaries V.C. Pharka, Sanjeev Gupta, Special Secretary Finance D.D. Sharma and Rajesh Sharma, Director Information and Public Relations Dr. M.P. Sood and other senior officers were present on the occasion.