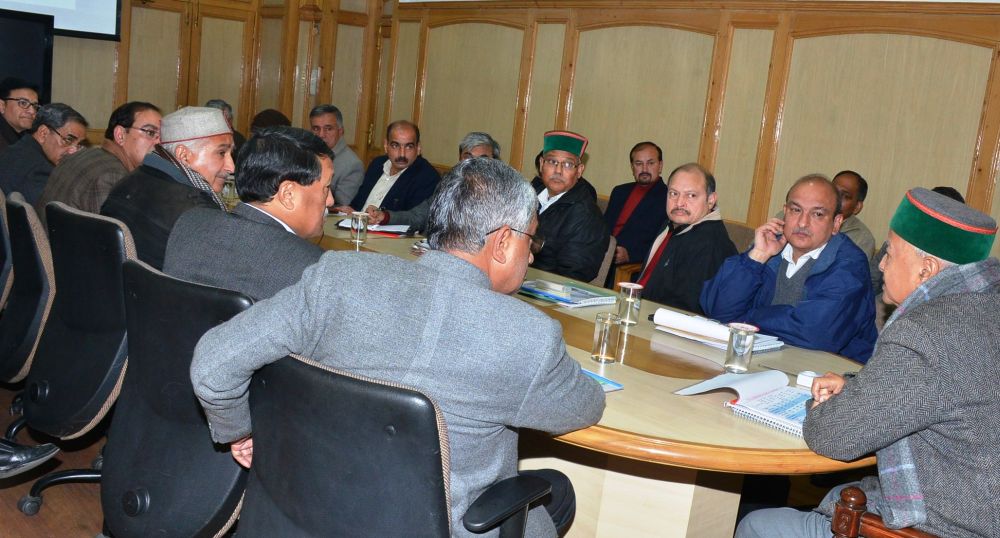 Shimla: To avoid untoward incidents in hydro power projects, the Himachal Pradesh government has decided to conduct safety audit of the every projects.
Chief Minister Virbhadra Singh, in a review meeting of Himachal Pradesh State Electricity Board Ltd. (HPSEBL), H.P. Power Corporation (HPPCL) and HP Power Transmission Corporation Ltd. (HPPTC), today, also directed to maintain quality of work in all hydro projects being commissioned in the State besides fixing responsibility of the authorities concerned for the slackness.
Virbhadra Singh expressed concern over delay in commissioning of hydel projects and said that target should be achieved well in time so that people could be benefited at the earliest.
The Chief Minister also reviewed the progress of 100 MW Uhl stage-III, hydroelectric project of Sanjay Vidyut Paryojna Bhaba Nagar in Kinnaur district, Rukti and Rong Tong projects, Sawra Kuddu project, Shongtong Karcham project, 130 MW Kashang stage-II and III and other projects.
Additional Chief Secretary, MPP and Power, Tarun Shridhar detailed about the progress achieved in the power sector. He said all set targets had been achieved and efforts were on to complete the ongoing projects within stipulated period.
Chief Secretary P. Mitra, Additional Chief Secretaries V.C. Pharka and Dr. Shrikant Baldi, MD, HPSEB P.C. Negi, MD, HPPCL D.K. Sharma, MD, HPPTCL S.L. Sharma, Director, Directorate of Energy Shri Ajay Sharma and other senior officers attended the meeting.