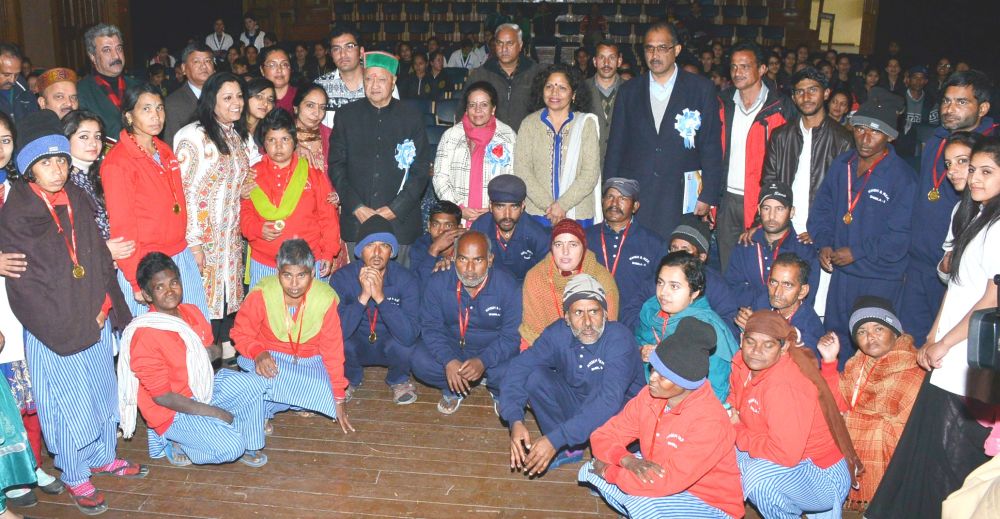 Chief Minister Virbhadra Singh urged all sections of the society to come forward in extending a helping hand to the specially abled people so that they could live a normal life.
Virbhadra Singh was speaking during the concluding ceremony of the PRAYAAS- a creative workshop organized by the NGO Performance Group of Arts in collaboration with National Health Mission, Himachal Pradesh for the specially abled people at Shimla.
He said asylums, rehabilitation centers and homes provide basic facilities but the human touch of love, caring, nurturing and most important of all social acceptance was more important to bring a desirable change in their lives.
The Chief Minister appreciated the endeavours of Performance Group of Arts for organising this workshop at the State Hospital for Mental Health and Rehabilitation, Shimla. He said such efforts go a long way in providing exposure to specially abled children which results in treating them early.
The Chief Minister released the Souvenir of the workshop on the occasion and also distributed medals and certificates to the participants, faculty members of the State Hospital for Mental Health and Rehabilitation and trainee nurses of Shivalik Nursing College who assisted the specially abled children and elders during the workshop.