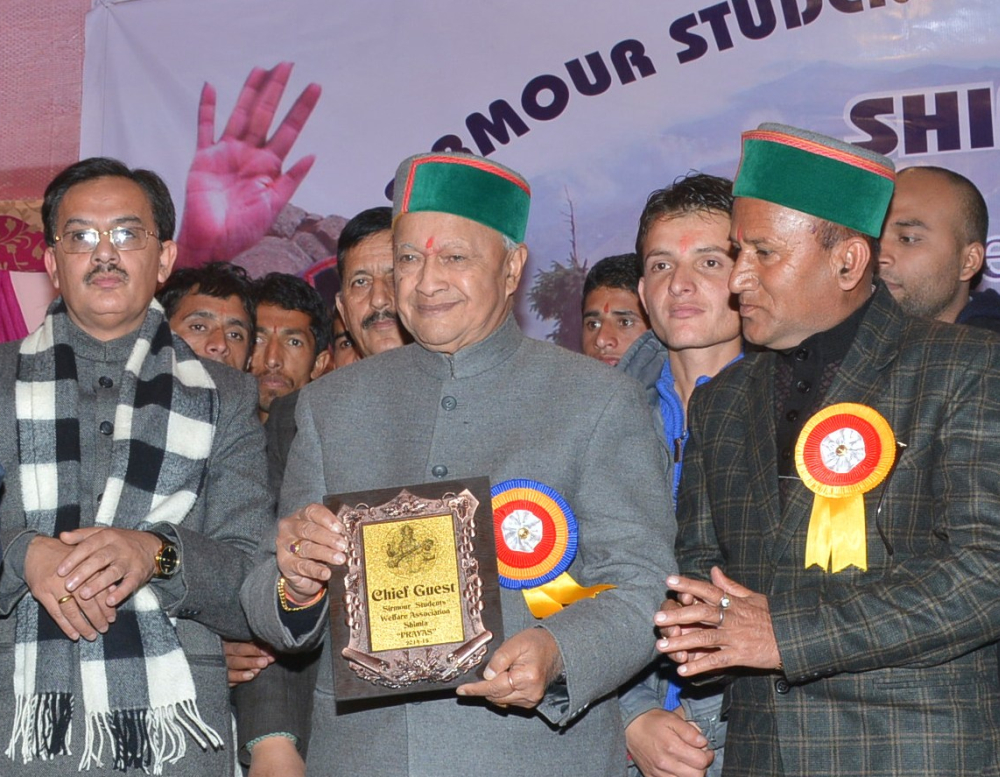 Shimla: Himachal Pradesh Chief Minister Virbhadra Singh asked students to accept Rashtriya Uchattar Shiksha Abhiyaan (RUSA) for better academic atmosphere in the State.
The Chief Minister said it while addressing student function 'Prayas' of Sirmaur Students Welfare Association today and also urged students organizations, who were playing in the hands of few political outfits, to refrain from making hue and cry against the system.
He congratulated the efforts of the Association for successfully conducting the event. He said that such event plays an important role in preserving our rich cultural and traditions and also contribute in strengthening the bond between the communities and provides an opportunity to get together and make merry by sparing time from their busy schedule.
Virbhadra Singh exhorted the students for conserving their customs and culture and not to get swayed away by western culture and its civilization, though each civilization, customs, language and culture have their own significance. He said that people of Himachal Pradesh were recognized because of their age old traditions and customs and it becomes imperative for us to preserve them at all cost.
Sirmaur Students Welfare Association also presents a colourful cultural programme on the occasion.
Harshwardhan Chauhan, Chairman, Employment Generation and Resources Mobilization Committee and other prominent personalities were also present on the occasion.