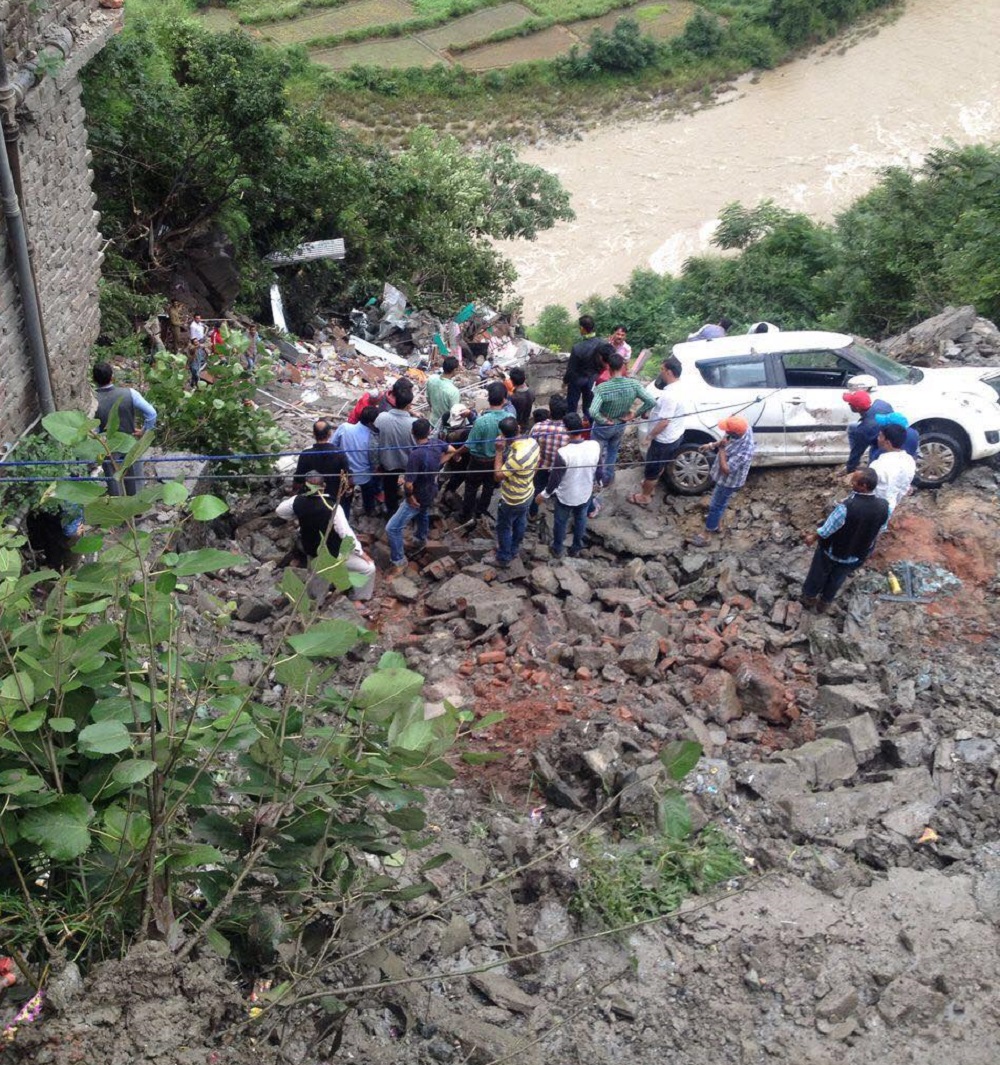 Hatkoti/Jubbal: Following heavy rain, a five storey building at Saraswati Nagar near Hatkoti in Jubbal collapsed today.
Building collapsed around 2 PM, in which two person were killed and many other were being reportedly buried under the debris of the building.
Death toll is likely to be rise as many other are also feared buried under the debris of the building, however rescue team has taken out five persons from the debris so far. Injured were admitted to nearby hospitals in Saraswati Nagar and Rohru.
Police along with the local people were carrying out rescue operation. Bad weather and sporadic rain posing difficulties in the rescue operation. Bad condition of the road is another problem in reaching rescue team at the spot. Administration has already pressed a NPRF team into service and likely to be reached by midnight at the spot.