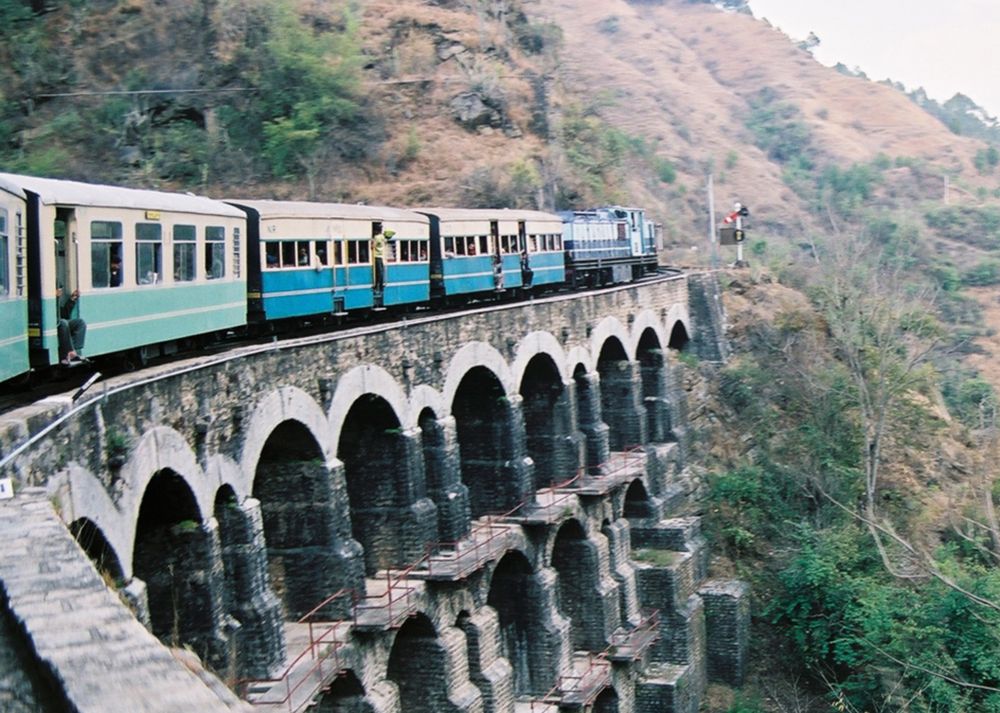 Since independence, railways in Himachal Pradesh has expanded on snail or rather say at no pace. It's even more appropriate to say that subsequent governments have kept the serene hill state neglected. Railway track had reached Shimla in 1903 and no expansion has been done whatsoever ever since. Same is the case with railway in Kangra valley, which is in operation for more than 75 years without any expansion.
Railway line to Leh via Manali frequently made rounds on various new channels in the past. However, due to some political repercussion, all claims and initiatives were restricted to news daily columns and railways files only.
Now, ahead of the latest rail budget, Shimla Parliamentarian Virender Kashyap has demanded survey of a new rail line to Rohru to benefit the vegetable and apple growers of the area. It will also help increase tourist activities in the region.
Kashyap, in his letter to A.K. Puthia, General Manager, Northern Railway, demanded survey of Kandhaghat-Rohru railway line via Chail, Kufri, Theog, Chhaila, Kotkhai, Jubbal, Hatkoti and Rohru.
Shimla MP also raised demand to increase the Rail Car numbers on World Heritage Kalka-Shimla Rail Line. He also demanded funds for the beautification and modernization of Railways Stations of Dharampur, Kumarhatti, Barog, Solan, Kandhaghat, Kaithlighat, Summer Hill and Shimla.
Rail line to Rohru valley, which is depriving from even good road connectivity from past decade, seems a distance dream, but if it found place in the Union Railway budget it could be a big boon for the commuters, apple growers and tourists.
Scenic Rohru and Jubbal valley has huge tourist potential as core apple belt of the Shimla district has everything to offer from natural beauty to pleasant atmosphere.
The Rail connectivity will also help to lessen the pressure from the roads, which are witnessing ever increasing vehicular pressure.