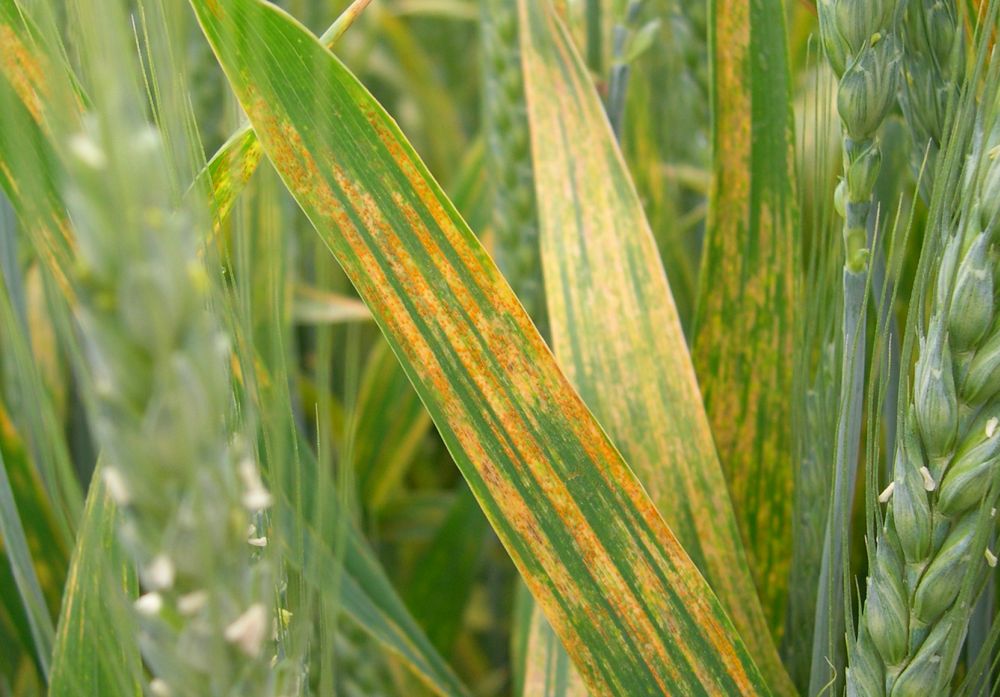 Palampur: The CSK Himachal Pradesh Agriculture University have advised the farmers to visit their wheat fields regularly and observe the crop critically for the appearance of yellow rust in the form of yellow coloured pustules and powdery mass in stripes on leaves, especially under trees and in moist pockets.
Scientists of the Agriculture University have advised farmers who have sown wheat varieties HD 2967 and HD 3086 to be more vigilant for the appearance of this disease.
Further, the scientists have advised farmers to spray their crop with propiconazole 25 EC (Tilt 25 EC or Shine 25 EC) by making a solution of 30 ml fungicide in 30 litre water or tabuconazole @ 0.05% by making a solution of 15 ml fungicide in 30 litre of water adding one spoon of sticker or NIRMA powder or Lassi (traditional butter milk) and spraying per Kanal immediately after seeing the symptoms and repeat it after 15 days.