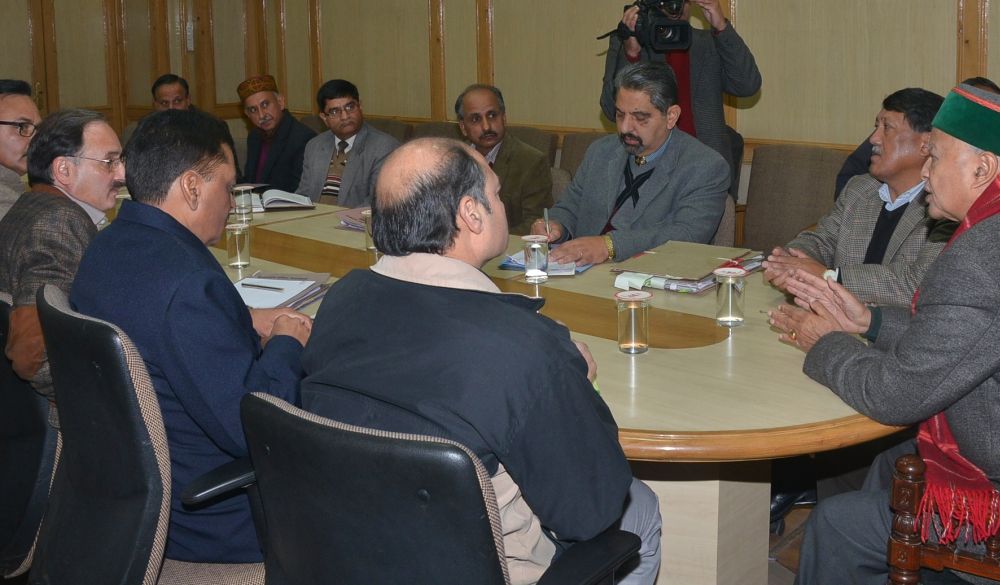 To easy out the traffic pressure on the circular road in the Shimla city, the state government has decided to explore possibilities to construct alternative roads in Shimla town.
In a review meeting on parking, parks, and playgrounds in Shimla town, today Chief Minister Virbhadra Singh stated stressed on the need to develop more alternative roads from circular road, he said there was scope to construct road from Dhobi Ghat to Malyana and Ruldu Bhatta to Shankli.
The Chief Minister directed the urban development and Public Works departments to explore the possibilities and prepare a comprehensive plan for construction of these link roads within 15 days. He said
"A committee would be constituted for earlier execution of alternative road from HHH for which Urban Development department will work as nodal agency"
The Chief Minister directed authorities to identify spots on circular road where there was scope for widening of road. The district administration, Municipal Corporation, PWD and UD would jointly execute the work and start widening work immediately where land acquisition was not required. He also directed to shift the store of Electricity Board to some suitable place.
He said that 50 link roads in different wards of Shimla Municipal Corporation area had been identified for widening and improvement for which adequate funds would be provided.
He said Sabzi Mandi of Shimla town would be re-developed and directed the authorities to expedite the project so that optimum use of the area could be ensured.
Virbhadra Singh directed the authorities to remove the un-authorized parking up to 300 metres from the main parking in Sanjauli on both sides of the circular road and also to remove the construction material on the main road to ensure smooth plying of the vehicles.
He said more parking spaces should be marked with yellow line in the city to provide parking facility at nominal rates. He informed that yellow spots had been identified so far for parking of 845 vehicles.
The Chief Minister asked the concerned authorities to restore all the tennis courts in the town so that it could be utilized for sports activities.
Additional Chief Secretaries V.C. Pharka and Dr. Shrikant Baldi, Secretary GAD Mohan Chauhan, Director, Urban development Capt. J.M. Pathania, Deputy Commissioner Dinesh Malhotra, Commissioner, MC Shimla Pankaj Rai, Superintendent of Police, D.W. Negi and other senior officers were also present in the meeting.