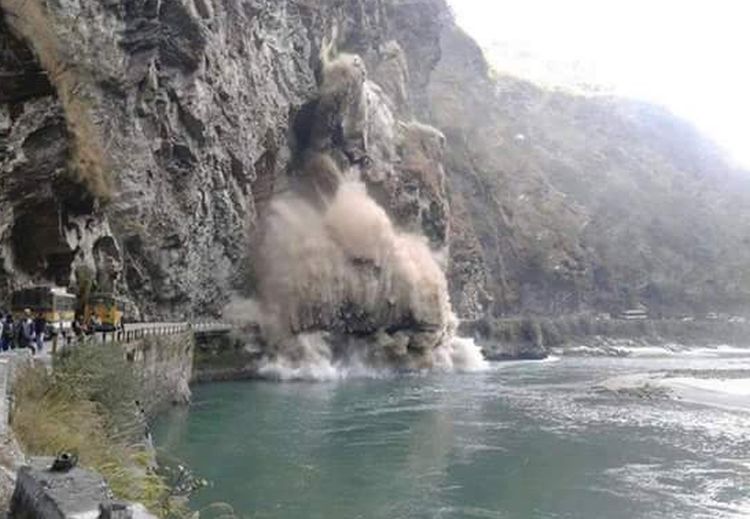 Kullu: The Chandigarh-Manali National Highway has been blocked due to a major landslide near Hanogi Mata temple around 40 km from Kullu town.
As per eyewitness, a huge boulders suddenly started rolling down and within minutes the entire hill-lock came down on the highway. The landslide covered an area of 150 mts length of the road and huge boulder also fell in Beas River.
The cause of landslide couldn't be ascertained as there were neither rains nor any hill cutting activity on the road.
Fortunately there is no loss of life reported. The district administration has pressed PWD and heavy machinery to clear the road.
Meanwhile, traffic on NH 21 has been diverted on to the Mandi-Kotala-Bajjura road till the road is cleared.