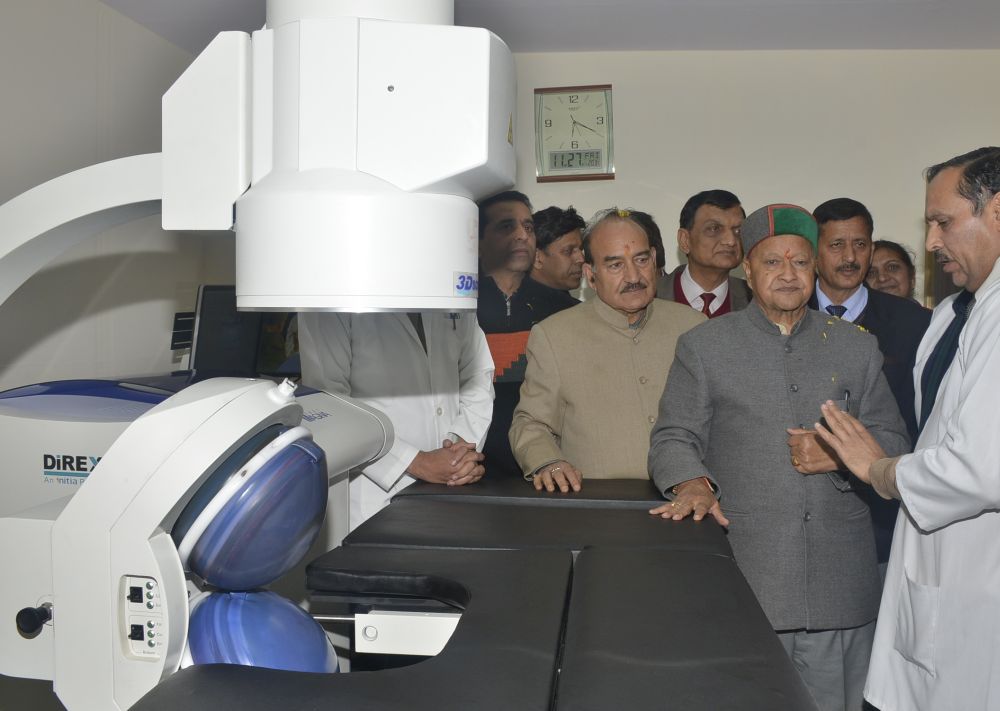 Shimla: Chief Minister Virbhadra Singh today inaugurated Lithrotripsy facility in urology department in Indira Gandhi Medical College (IGMC).
The facility would provide the treatment of kidney stone without undergoing surgery.
The Chief Minister also inaugurated free generic pharmacy in IGMC premises where 300 types of generic medicines would be provided free of cost to the poor and BPL patients, whereas for other patients these medicines would be provided at very minimal rates.
Virbhadra Singh said that setting up of Lithrotripsy machine was another feather in the cap of health care in the State and IGMC had become the only hospital in the State to have this facility.
He emphasized the need to keep in pace with the latest advancement and techniques especially in premier health institute like IGMC to provide best health care facility besides maintaining standards of medication and surgery. He said that health sector was the priority of the State Government and their would be no paucity of funds for this vital sector.
Health and Family Welfare Minister Kaul Singh Thakur thanked the Chief Minister for sanctioning amount to purchase Lithrotripsy machine. He said that this facility would also be made available at Tanda Medical College to facilitate the people of lower areas of the State. He said that the generic medicines would be available round the clock in free generic pharmacy.
Earlier yesterday evening, Chief Minister Virbhadra Singh laid foundation stone of the Trauma Centre at Khaneri hospital in Rampur Bushahr. The trauma centre will be constructed at a cost of Rs. 5.34 crores, which will have round the clock facility of specialized services including burn unit, operation theatre, intensive care unit etc.
The centre will cater the emergency treatment requirements in the cases of burns and road accidents of the people of not only Rampur area and adjoining areas of Kullu district besides entire Kinnaur district.