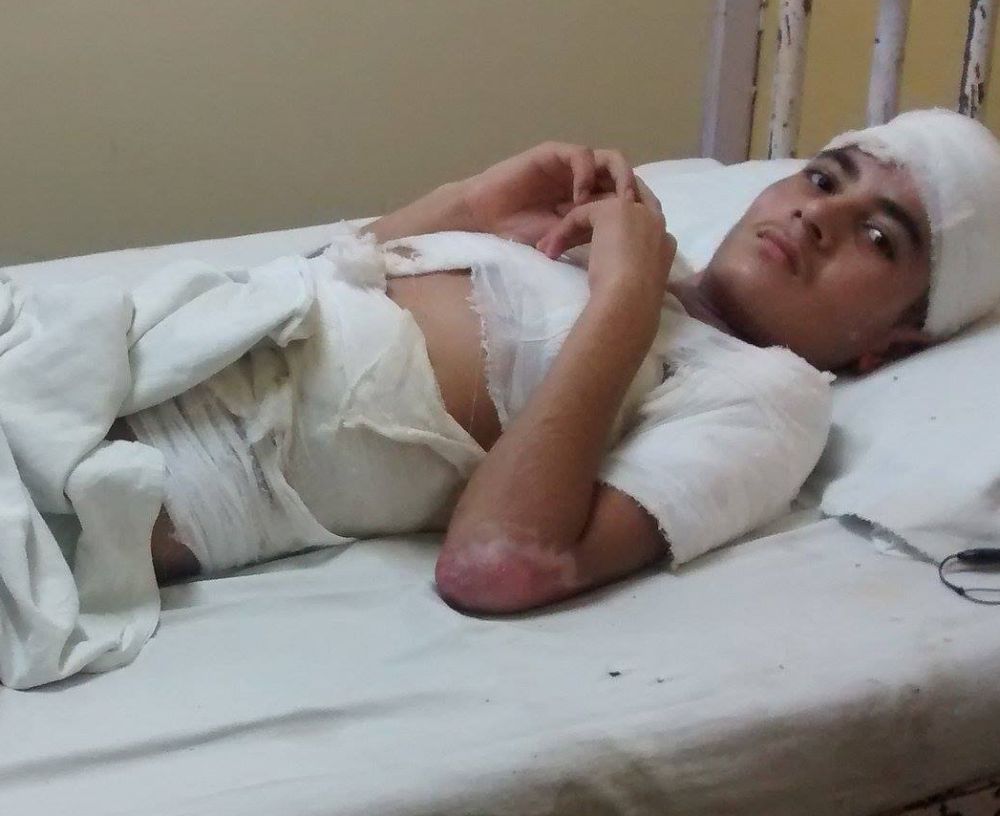 Shimla: Umang Foundation has sought a high level inquiry into the incident, in which a 17 years old Nepalese labourer came in to the contact of high tension wire of Himachal Pradesh Electricity Board and lost his both legs and received multiple injuries while working for a contractor.
Ajai Srivastava, chairman of the Foundation, in a letter to Chief Minister Virbhadra Singh, said since his life has been spoiled by a State agency, a compensation of Rs. one crore should be awarded to the poor child and also demanded to brought culprit to the justice. He has also written to the Nepalese Ambassador to India to take care of their national.
Social activist stated that victim identified as Naresh (17), a Nepali citizen, is fighting for his life at IGMC Shimla from the past two months.
Ajai Srivastava said, as per the Police record, Naresh came in to contact of a live high tension wire and was badly injured. He was brought to IGMC Shimla in the evening of 26th September where his both legs were amputated. The incident was happened Shatal village of Kotgarh in Shimla District, where victim was working as daily wager with a contractor. Naresh's father Indra Bahadur Buddha, who rushed to Shimla from Nepal after knowing the incident, said the contractor paid Rs. 20,000 as 'relief' but in fact it was the first payment after four months' work of the boy.
In his letter to CM, Ajai Srivastava said the life of the Nepalese child has been spoiled for which HPSEB, state government and the contractor is responsible and thus entire treatment cost should be reimbursed to the victim.
Since victim has become 100 percent disabled, his economic and social rehabilitation is the responsibility of the State, Srivastava said and sought compensation on the line of the case of Chowari in Chamba, in which the H.P. High Court had awarded a compensation of Rs. 1 crore 25 lacs to the victim Naval Kumar on 9th January, 2015.
Ajai Srivastava has also informed Deep Kumar Upadhyay, the Ambassador of Nepal to India, about the incident and pathetic condition of the Nepalese national and urged him to come forward to support the boy.