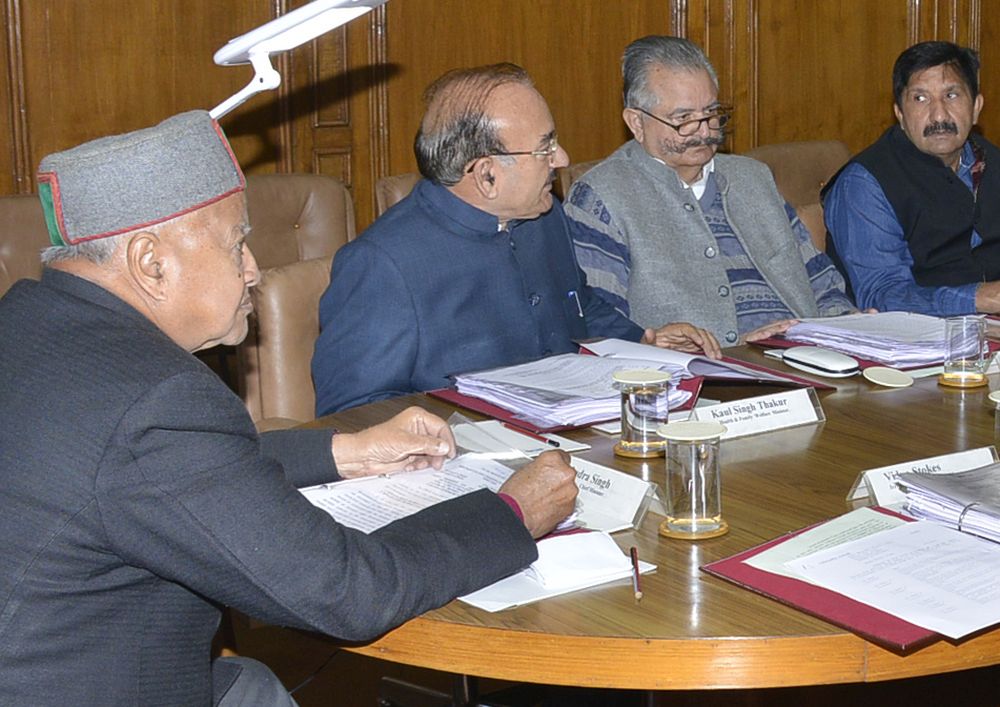 Shimla: Aiming to provide relief to distressed farmers whose land has been sold or ownership transferred in favour of the bank and recorded in revenue records, the Cabinet in its meeting here today decided to wave-off/remit the entire stamp duty as well as registration fee in favour of farmers for restoration of their mortgaged /auctioned land on clearance of the entire due amount to the bank under one time settlement.
This will facilitate the farmers to get back their sold or mortgaged land without additional burden of stamp duty and registration fee.
Since the revenue authorities were hard pressing for payment of stamp duty and registration fee, which some poor farmers were finding difficult to pay, hence a decision was taken to waive off stamp duty and registration fee in respect of those farmers who are availing benefit of One Time Settlement scheme to facilitate transfer of their land in their names.
The meeting was presided by Chief Minister Virbhadra Singh.