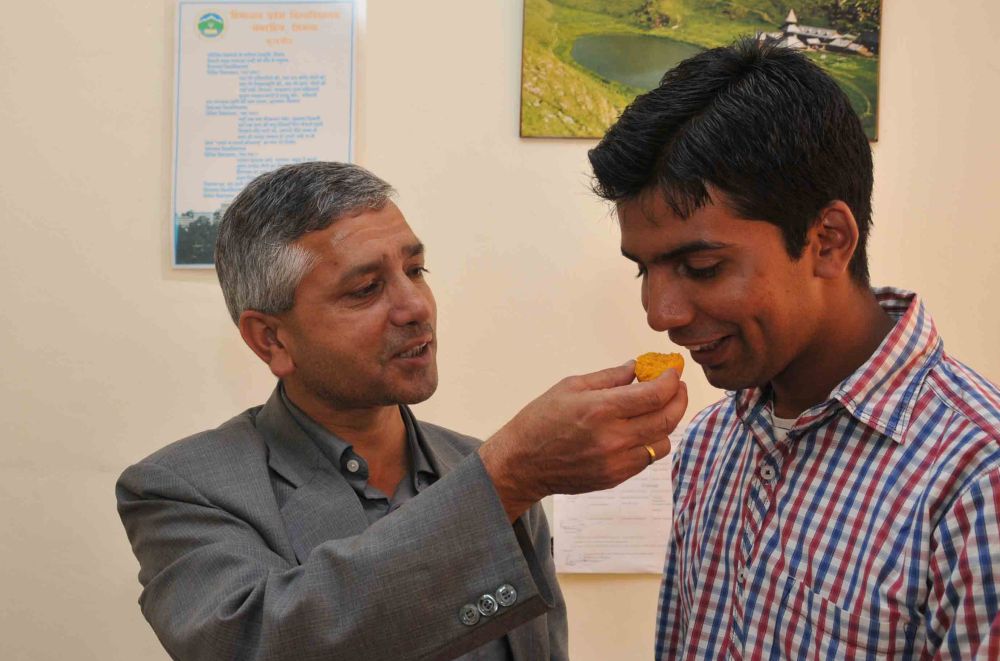 Shimla: Defying all odds, a blind political science student of Himachal Pradesh University Umesh Lubana (22) has made a history by becoming a first blind candidate of Himachal Pradesh to qualify Junior Research Fellowship (JRF) Test conducted by UGC.
Lubana, hails from Kolar village of remote Sirmour district, cleared the test in general category. Earlier, in June only, he has qualified UGC National Eligibility Test (NET).
Buoyant with the success, Umesh Lubana credited his parent and teachers for his success. However, he rued administration apathy for not providing required even basic facilities for blind students in schools, colleges and Universities of the State.
He said that blind students need computers with talking software in the libraries along with digital books and other assistive devices, but sadly no college or University hasn't even subscribed to e- journals.
Prof. Ramesh Chauhan, chairman, department of Political Science, congratulated him and celebrated Umesh Lubana's success by distributing sweets with fellow colleagues and students.
Prof. Chauhan said that Umesh has proved that no dream is too big. He appreciated his talent and hard work and said, "Umesh makes full use of information technology and prepare his notes using Laptop in the class room. He is a source of inspiration for others."
Ajai Srivastava, an academician and social activist, said his organization will continue its fight for the protection of rights of the disabled in the State. Umesh Lubana is associated with Umang Foundation, a Trust working for the rights of disabled.