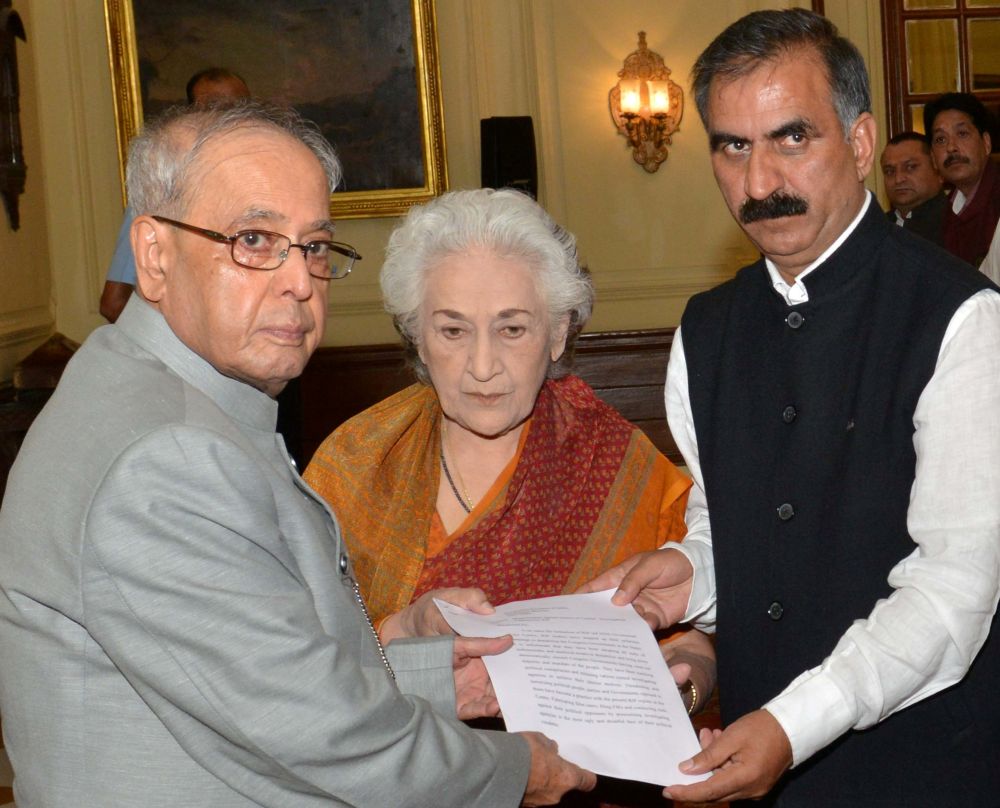 Protesting against alleged misuse of Central Investigation Agencies by the Union Government, the Himachal Congress has submitted a memorandum to the President of India Pranab Mukherjee and sought action to uphold the democratic traditions of the country.
The memorandum states "It is for the first time in the history of the country that the residences of a sitting Chief Minister have been raided by the CBI and ED, in cases pertaining to income tax returns where all relevant information and documents had already been submitted to the concerned authorities". Moreover, the matter regarding the income tax returns of Virbhadra Singh was sub-judice and pending before the Hon'ble High Court of Delhi besides in various appellate authorities in Income Tax Department, IT Tribunal and even in Hon'ble Supreme Court of India.
Congress leaders alleged that the CBI hadn't bother to wait for the decisions of Courts proceeding to file a preliminary inquiry in the income tax matter of the Chief Minister and later-on filed FIR on 23 September, 2015. The Agency conducted raids on the residences of Virbhadra Singh in next two days. The action of CBI in Sub-judice matter indicates interference of Union government in its functioning, they claimed, and further termed the action to defame Virbhadra Singh and destabalise the Congress government in the State.
The state Congress also mentioned the corruption allegations like Vyapam, PDS, Mining Scam, Chikki Scandal, Lalitgate Scandal etc. in the Memorandum and accused Union Government and investigating agencies for turning a blind eye towards them, while picking senior Congress leader to only divert public attention from their wrong doings.