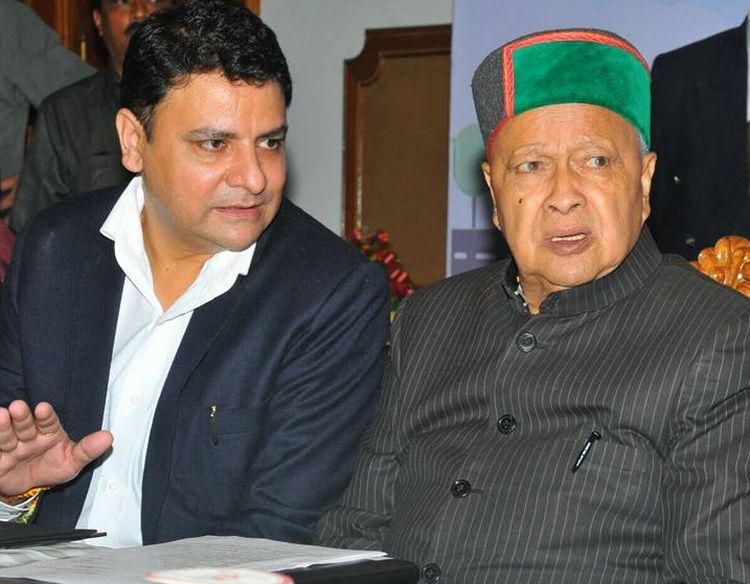 Shimla: A day after BJP accusations of changing name of center funded scheme, the state government today claimed the Rajiv Gandhi Illuminating Scheme for Hill Town Advancement (RISHTA) was purely a state initiative that goes far beyond the Government of India advocacy of mere changing the street light fixtures with LED bulbs/fixtures.
Urban Development Minister Sudhir Sharma stated that RISHTA wasn't funded by Government of India but the municipalities of the state had to pay for it out of the savings achieved through energy savings.
Sharma said the state government would go a long way in making the provision for the whole range of integrated smart services for the overall improvement of urban governance and providing smart services to the urban population of the state.
He said this was an integrated project to create smart corridor for services like Wi-Fi, smart security surveillance, public announcement and address system and smart street lighting in all the Urban Local Bodies (ULBs). Thus, RISHTA project include several smart components and not only changing of LED fixtures or street lighting.
He said he never believed the necessity to take credit for the developmental projects been undertaken to facilitate the citizens of the state though few governments of the state had been doing this.
He said the State government was just utilising the services of Energy Efficiency Services Limited (EESL) which was a Public Sector Undertaking and was a business entity that run its business for profit and would recover the cost of its work along-with interest and profit from the urban local bodies during the contract period of seven years.
"If the state Government is making some innovation to ensure better service delivery to the people of the state and introducing smart features in governance, it has the prerogative to name the initiative as it wants and there is no harm in utilising the services of any GOI public sector undertaking which works for profit, for implementation", said the Minister.
He said even the street lighting component of RISHTA scheme of the state Government would be in PPP mode which includes the innovative and creative smart components such as centralised control and monitoring system, sensors, dimmers, innovative lighting in tourist and heritage areas and coverage of un-served areas.
Sudhir Sharma said the RISHTA scheme was being misunderstood by many because it was not the just LED scheme but a holistic scheme that goes far beyond the LED replacements. It include use of centralised control and monitoring system to street lighting smart, mending haphazard cabling through looping, under grounding of power cables at select locations, ensuring hundred percent coverage through additional street lights for un-served areas, innovative lighting in tourist, heritage and market areas, centralised surveillance and security, centralised public announcements and wi-fi services and state government/ULBs would be funding all these innovative features out of its own resources.
Minister also denied BJP's accusation of fudging documents and figures for ensuring Dharmashala to get selected for 100 Smart City project. In a statement, Sharma claimed the Dharmashala was selected under SCM on competition basis, while Shimla lagged behind due to poor implementation of JNNURM projects.
Shamra said that Dharmashala qualified purely on competition criteria basis, which include existing service levels, institutional systems and capacities of ULBs, self-financing of ULBs, past track records and efficiency of implementation of JNNURM schemes and programmes.
Shimla lagged behind because of extremely poor implementation and non-completion of projects sanctioned under JNNURM scheme, Sharma claimed. He further added that schemes such as rehabilitation of water supply distribution system for Shimla city (72.36 crores), rejuvenation of sewerage network in missing lines and left out areas/worn out sewerage in various zones of Shimla Phase-I (54.74 crore), Ashiana 1, E-Governance project (20 crore) were not even started and GOI had to cancel these projects.
On the contrary, Dharamshala got full marks as efficiency of implementation of projects sanctioned for Dharamsala under UIDSSMT component of JNNURM was 100% and as a result it scored better under this scoring criteria, Sudhir Sharma claimed.