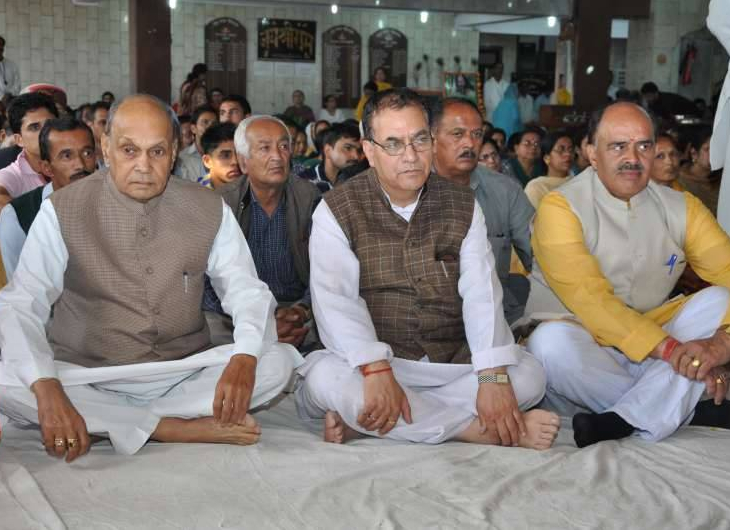 Senior BJP leader and former Member of the Executive Council, HP University Suresh Bhardwaj has demanded immediate roll back of hike in fee structure of the Himachal Pradesh University and its affiliated colleges.
Local legislature Suresh Bhardwaj, in a press statement, stated that this single decision of this Government has threatened to deprive the youth of Himachal Pradesh of their basic right of higher education to pursue a better carrier. He further said that the government has become amnesiatic and forgotten the promises made to the youth during the elections of the state assembly.
Shimla legislature asserted that on one hand the Congress had promised unemployment allowance which was changed to Skill development allowance and now are overcharging lakhs of students of the state to finance the luxuries of a few.
Suresh Bhardwaj further charged the government of misplaced priorities of welfare. He remarked that the HP Chief Minister had budget for buying luxury vehicles for his Cabinet colleagues and his stooges, however, he finds providing affordable education to the poor of Himachal a wasteful expenditure. This is the reason that different type of fees charged the University authorities have been increased from 100 to 2000 percent which is completely wild and baseless.
Suresh Bhardwaj reminded the CM that during the BJP regime the former CM Prof. P.K. Dhumal had given an additional Rs. 18 crore to the existing 63 crore budget making it a total of 81 crore rupees to enhance the facilities given to a common student of the University whereas the present Congress government has reduced the budget to 62 crore rupees.
Suresh Bhardwaj has also lambasted the present government for encroaching the rights of the students and the present government has outdone Indira Gandhi's Emergency days in invoking draconian laws for crushing and suppressing the spontaneous movement of the students to claims their democratic legitimate rights.
Another BJP leaders Ganesh Dutt, state party spokesperson, Gobind Thakur and Kripal Parmar, former EC members also came into the support of agitating University students and demanded immediate roll back of fee hike.
In their joint statement, BJP leaders have slammed government for failing to maintain peaceful academic atmosphere at the university campus. They also ridiculed Chief Minister's statement in which he'd commented that if students can afford luxury mobile and branded clothes they can also afford increased fee hike.
BJP leaders believed that the fee hike will put burden on the poor families and they will unable to send their children for the higher education. They advised government to reconsider its decision and start dialogue with students' outfit for amicable solution.