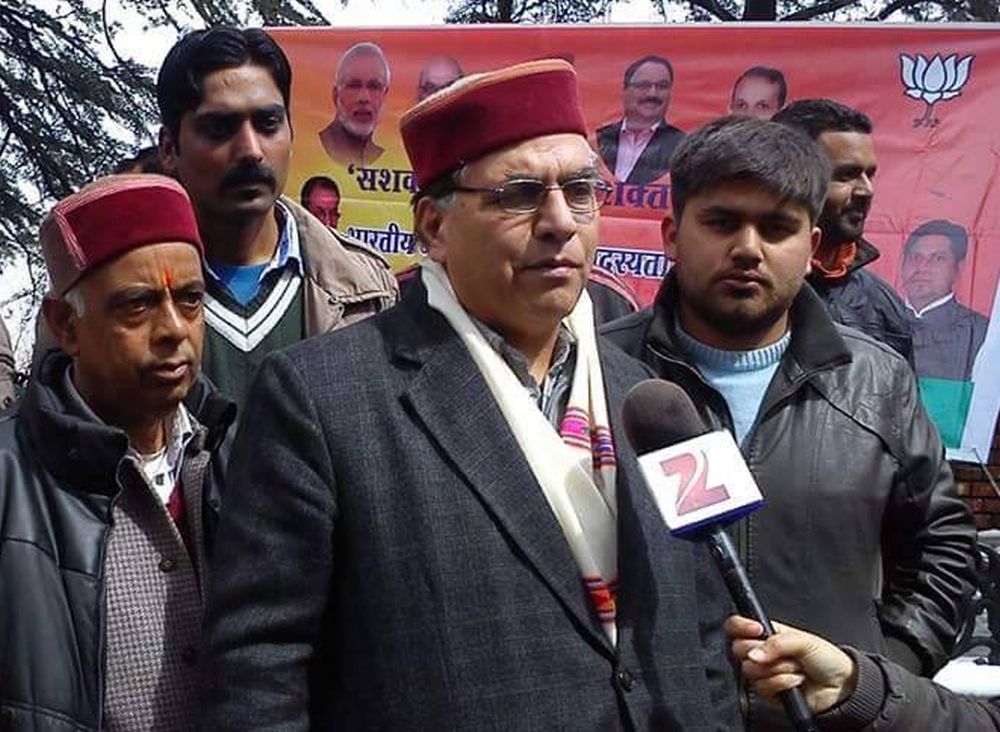 Controversy with the nomination of Dharmashala over Shimla for '100 Smart City' project, a flagship scheme of the Narendra Modi administration, seems not dying as Shimla legislature and senior BJP leader Suresh Bhardwaj has accused the state government for resorting to fudging documents and figures to ensure and encourage nepotism, regionalism and personal aggrandizement.
Shimla legislature Suresh Bhardwaj, in his statement, accused the State Urban Development Ministry for fraud regarding the self-assessment of the Municipal Committees / Corporation for the selection of the smart city.
He accused the Urban Development Minister Sudhir Sharma for influencing the high level committee under the chairmanship of State Chief Secretary for fudging the facts and figures and blindly declaring Dharamshala qualified for smart city ignoring Shimla which is not only a historical city but also qualified the test for becoming smart city.
Bhardwaj also accused Shimla MC Mayor to be in hand and glove with the government and compromised the interest of Shimla town in getting the smart city project for Shimla.
Suresh Bhardwaj pointed out some of the false information regarding the self-assessment of Towns.
In the point no. 3 of the self-assessment form of Government of India regarding the publication of E-newsletter the EO Dharamsala has wrongly claimed that they are publishing e-newsletter whereas there is none on their website.
In the point no. 4 of the self-assessment form of Government of India the Website of Dharamshala MC does not give any budget information contrary to the claim in the form.
Similarly in the point no. 14 the 100% reform claim is again false. The MC Dharamsala has not taken up very important reforms. Facility for depositing on line property tax and Unit area method has not been implemented. Facility for on line water tax submission is also not available in Dharamshala MC. Even double entry accounting system has not been introduced and yet the EO Dharamshala on the behest of Sudhir Sharma has claimed 100% reforms implemented and awarded themselves 10/10 points for the same. Sh. Suresh Bhardwaj has said that he was shocked to discover that the EO had gone to the extent of awarding himself 10/10 for implementation of JNURM projects especially when no such project was awarded and Dharamshala was not a city under JNNURM.
Suresh Bhardwaj accused the Congress government of playing partisan politics. Congress has always been promoting regionalism and nepotism in all spheres of governance.
He has advised the state government to undo the mischief and take remedial action. He said that he will raise the matter with Union Urban Development Minister Venkaiah Naidu.
Suresh Bhardwajalso asked Chief Minister Virbhadra Singh to undo the wrong done by his cabinet colleague by withdrawing the name of Dharamshala and sending the name of Shimla for Smart city project.
The Union Government to announce the list of 100 smart cities officially by September 1.