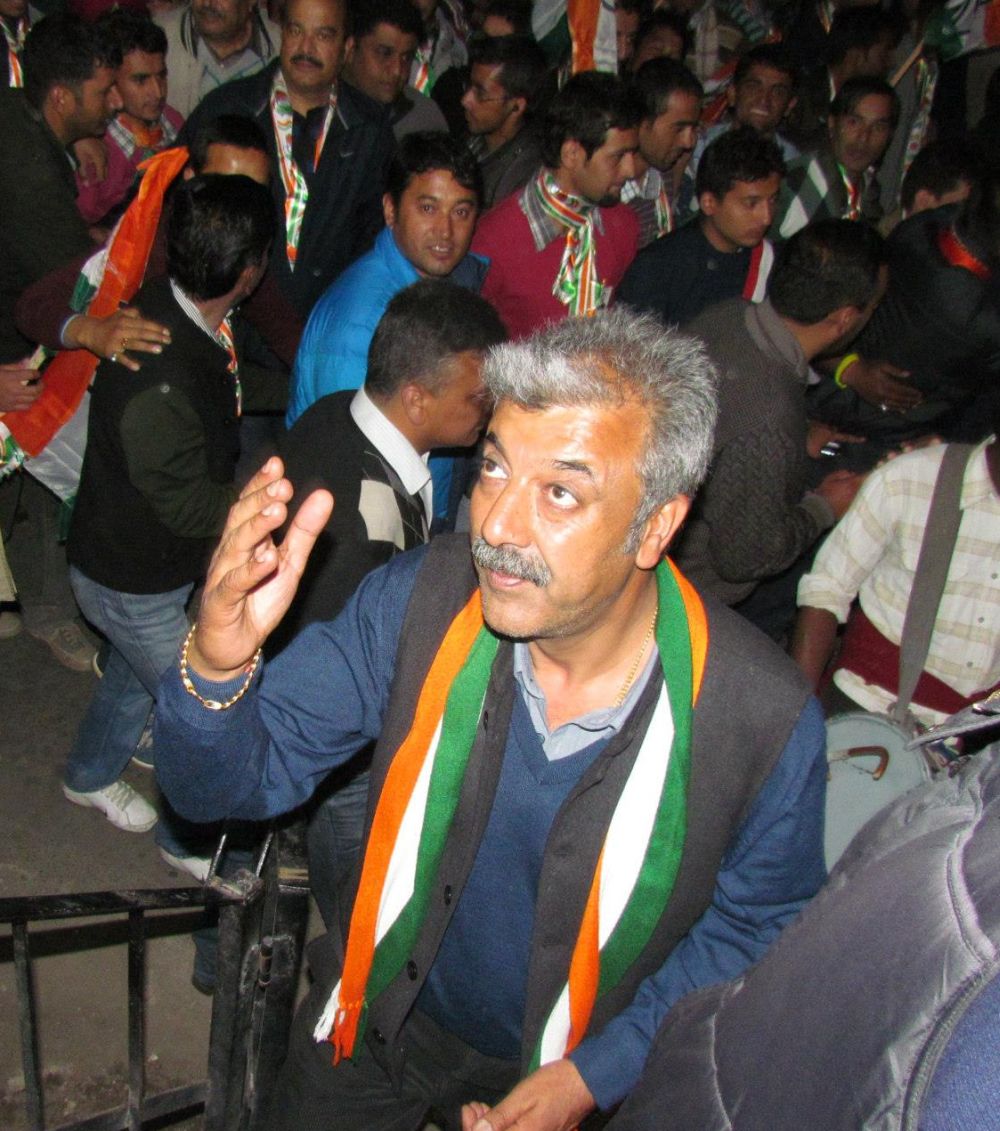 Himachal Pradesh Tourism Development Corporation Vice-Chairman Harish Janartha thanked Chief Minister Virbhadra Singh and Urban Development Minister Sudhir Sharma for making amendments in section 10.4.1 and section 10.4.2 in Interim Development Plan of Shimla Planning Area, where change of land use will be done at Administrative Department level.
Janartha, in his press statement, said that this decision of the State Government would provide much needed relief to thousands of residents of Shimla town. It is a step towards fulfillment of promise made in the Election Manifesto of Indian National Congress regarding Retention Policy for Shimla. He said that now the existing Core Area has been retained as such whereas Restricted Area and Other Areas have been merged in Non-Core Area, providing much needed relief to the people, Independent Regulations have been prescribed by the State Government for each Land Uses i.e Residential, Commercial including Tourism Units and Shopping Complex, Public and Semi-public, including Private Offices and Industrial Units. This would go a long way in ensuring planned growth and development of historic town of Shimla.
Former deputy Mayor Shimla MC said that the State Government by deciding to reduce the minimum plot area in the Core Area from 250 sq. mts to 150 sq. mts, Floor Area Ratio (FAR) in Non-Core Area from 1.50 to 1.75 has provided much needed relief to the plot owners. He said the State Government has decided to reduce the front setback for detached, semi-detached houses and Row Housing from 2.50 meter to 2.00 meter and side and rear setbacks from 2.00 meters to 1.50 meter. He said that apart from it, the Government has decided to increase the maximum height of parking floor to 4 meters. He said that this decision of the State Government would ensure optimum utilization of the precious land by the land owners.
While hailing the decision of the Government to allow closed floors in a building at any level, for parking over and above the permissible FAR, subject to overall height restriction and structural stability, Janartha said that this decision has met the long pending demand of the residents of Shimla. He also welcomed the decision of the Government to do away with the condition of parking floor in case space is available in open for parking over and above the Set Backs.