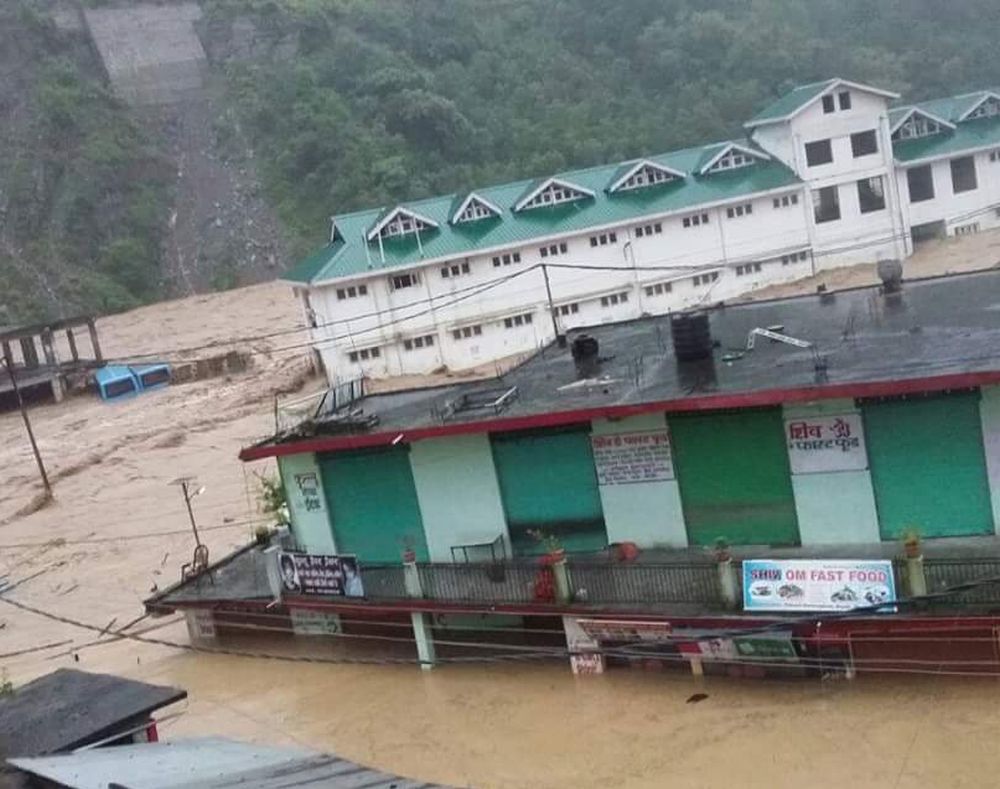 A cloud burst has wreaked havoc at in Dharampur subdivision of Mandi district of Himachal Pradesh.
One person has been killed and three others are reportedly busied alive when a house at Sateraini village in Dharampur subdivision of Mandi district collapsed following the heavy rainfall and landslide.
Locals have retrieved a victim's body, while other feared buried under the debris of collapsed house. Rescue workers are trying to retrieve the bodies of three missing people.
As per report gushing water of Sone rivulet, a tributary of the Beas, has submerged Dharampur bus station and washed away four buses. No passenger was believed in the buses when the incident occurred. However, nearly 10 people were stranded on the roof of the bus terminal, who were reportedly safe.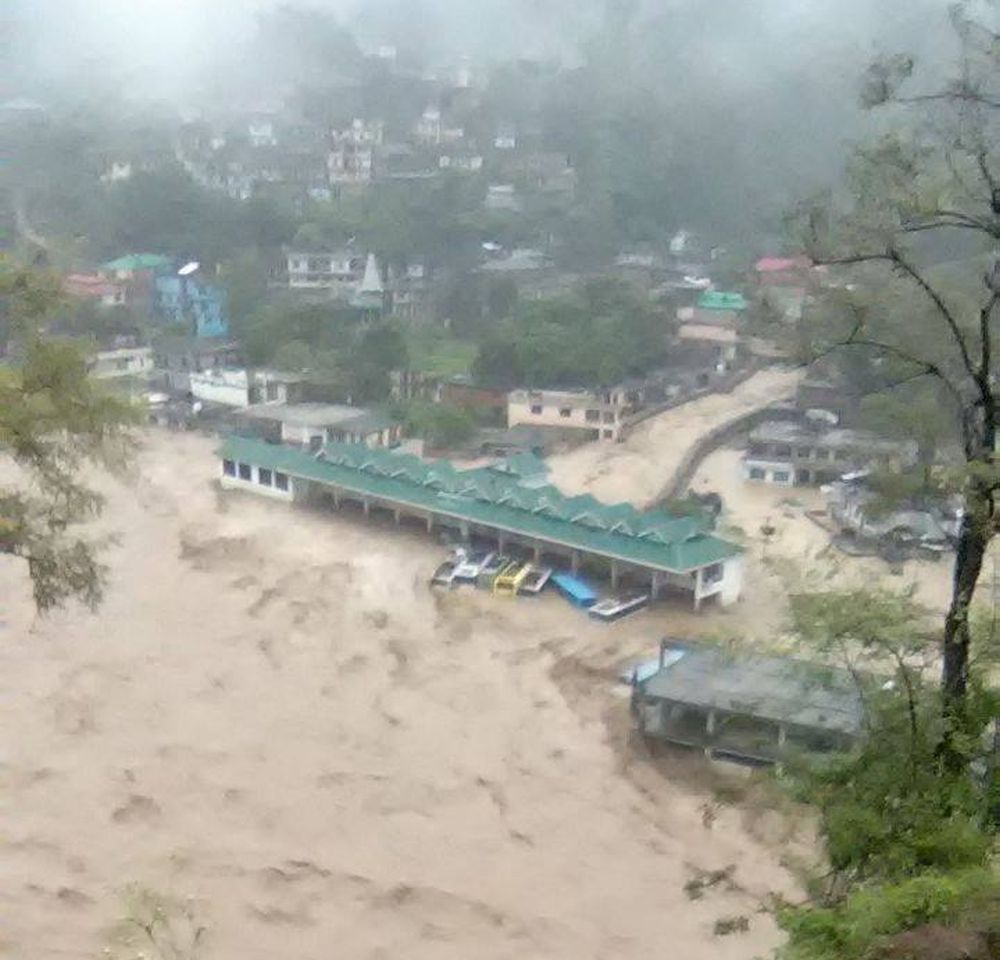 Chief Minister Virbhadra Singh has directed the district administration to carry out adequate measures in providing relief and rescue to the people of the area and to compensate the affected as per relief manual.
Incessant rain from mid night has lashed several parts of the state triggering landslides and blocking roads in the interiors of Mandi, Kullu, Shimla and Sirmaur districts.