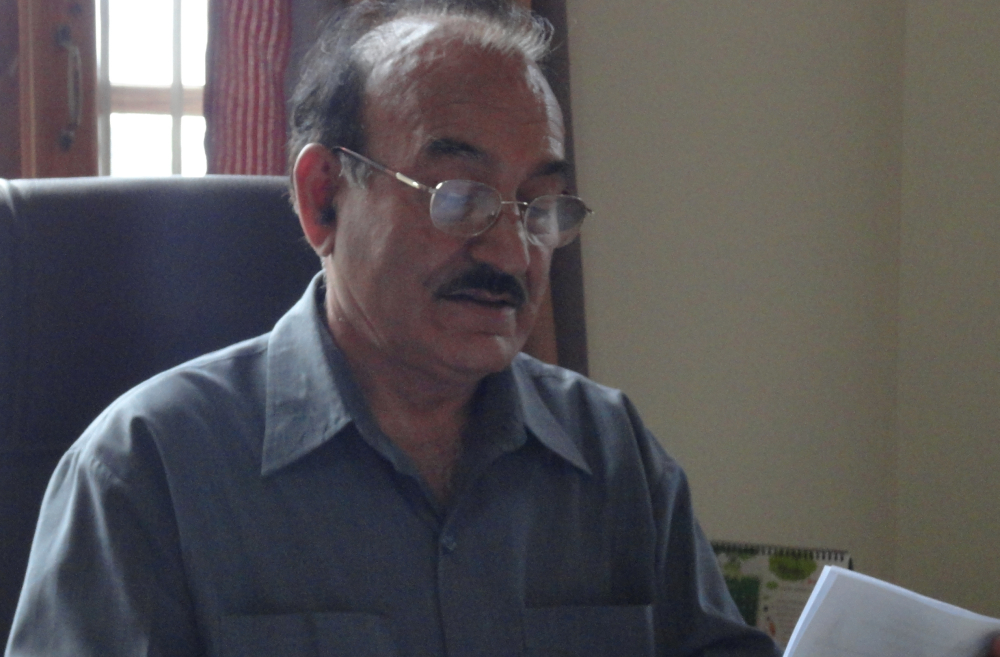 The CD controversy, purportedly containing the telephonic conversations of Health Minister Kaul Singh Thakur, has created political turmoil in the state.
Minister, in press conference today, termed audio CD 'fake' and a conspiracy to tarnish his image. He ruled out his resignation from the Cabinet and demanded probe to find-out source of the CD.
Without naming any politician, Kaul Singh said timing of the CD's release was important as there have been reports that he was emerging as next strong contender for the top post.
The also alleged political conspiracy for his removal from the PCC president's post in 2012 after senior party leader had threatened to split party just before the assembly election.
He, however, named a senior IPS officer AP Singh, Resident Commissioner in New Delhi, as brains behind the circulation of the CD. AP Singh had headed the SIT – setup in 2013 to investigate a telephone tapping case relating to the previous BJP regime.
Meanwhile, Chief Minister Virbhadra Singh ruled out any fresh inquiry into the CD as phone-tapping case was pending in the court.
Commenting on the Kaul Singh Thakur allegations, the Chief Minister denied any involvement in CD leak. Virbhadra Singh, in his press statement, said the Minister should have opted for verification and authentication of the CD instead of pointing finger at him and government officer.
The Chief Minister also rubbished Kaul Singh's claims of leaving party before the assembly election.
The state BJP has already demanded enquiry into the CD leak and said that since a senior leader is allegedly involved, the matter cannot be taken lightly.