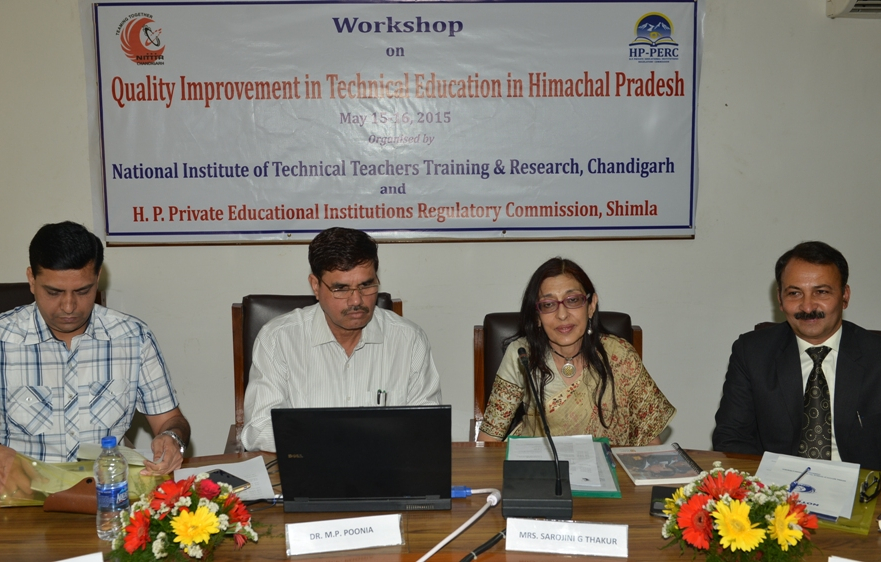 Chandigarh: The H.P. Private Educational Institutions Regulatory Commission (HPPEIRC) and National Institute of Technical Teachers Training and Research (NITTTR) organised a workshop on Quality Improvement in Technical Education at Chandigarh today.
Representatives of 13 Private Universities and seven Private Engineering Colleges of Himachal Pradesh took part in the workshop.
Dr. M.P. Poonia, Director, NITTTR and Sarojini Ganju Thakur, Chairperson, HPPEIRC, presided over the workshop.
The issues related to accreditation processes, outcome based education, placement and employability, academics and industrial interface and innovation in teaching learning processes were the highlights of the workshop, and suggestions on national skill qualification framework and strategies were also deliberated during the workshop to improve quality of technical education.