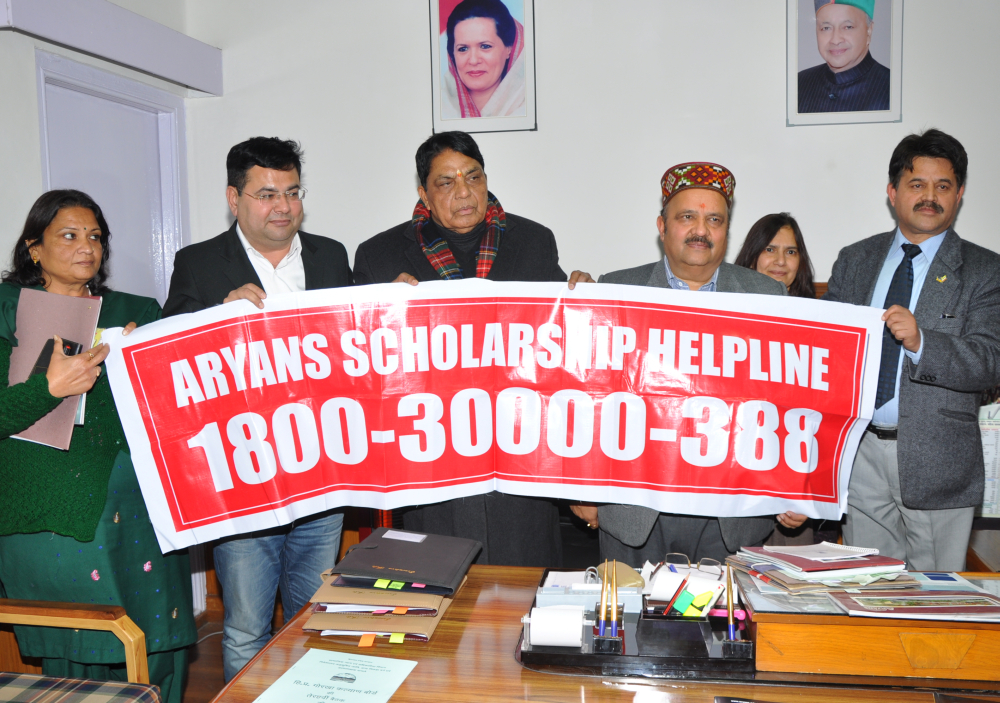 Shimla: Social Justice and Empowerment Minister Dr. Dhani Ram Shandil today launched a special campaign of Aryans Group of Colleges, Chandigarh for the students of belonging to economically weaker sections in the State here today.
He also launched a toll free helpline number 1800-30000-388 for the needy students.
Dr. Shandil lauded the initiative of Aryans Group and expressed hope the deserving students of the state would be benefited with this initiative.
Chairman, Aryans Group of Colleges, Dr Anshu Kataria said that the main objective of the post metric scholarship scheme was to award scholarships to meritorious students belonging to economically weaker sections of minority communities.
The scholarship is awarded to the students who have secured not less than 50 percent marks or equivalent grade in the previous final examination and the annual income of whose parents/guardian from all sources does not exceed Rs. 2.5 Lakh for SC, Rs. 4.5 Lakh for ST & Rs. 1 Lakh for OBC.