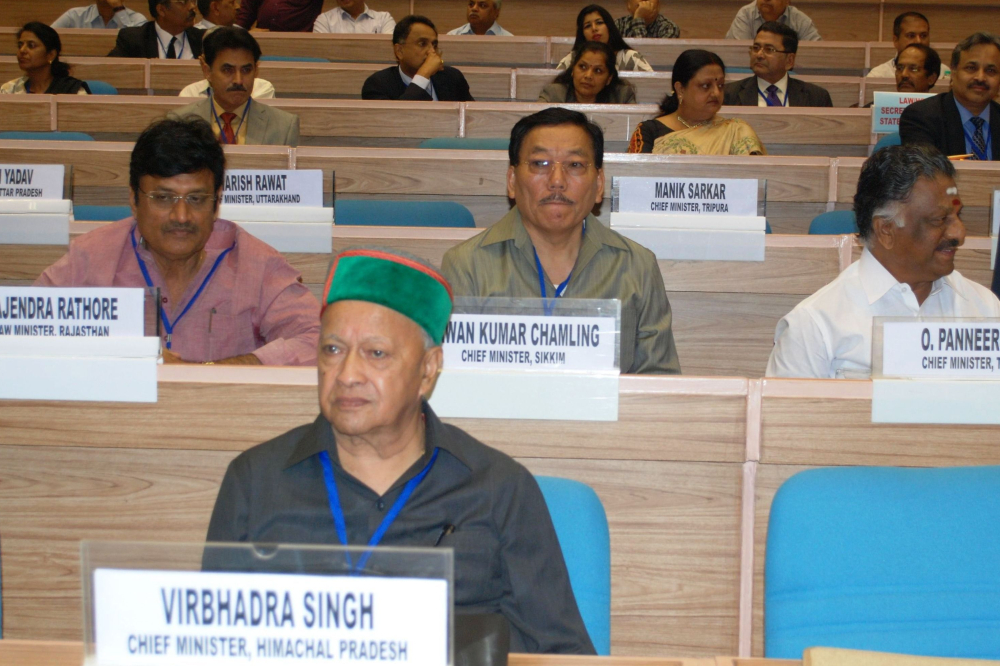 New Delhi: In a Conference of Chief Ministers of States and Chief Justices of High Courts at Vigyan Bhawan New Delhi today, Himachal Pradesh Chief Minister Virbhadra Singh said the State Government has set up a State Administrative Tribunal (SAT) to quick disposal of service matters of employees.
The Chief Minister said that new socio economic developments owing to privatization and globalization has raised new issues in litigation and also added to multiplicity of litigation.
The Chief Minister said "our Government has formulated litigation policy to settle disputes at pre-litigation stage with a view to save time and cost. The State agencies have been directed to fairly and promptly dispose of the claims and make efforts to avoid litigation. For this purpose, the committees at the State and Departmental level have been constituted".
On issues related to women, CM said "the laws, which take care of the rights and privileges of the women are numerous, but due to ignorance, illiteracy and poverty, benefits of such laws are not percolating down to the needy especially women. Something substantial is required to be done, therefore, deliberations should also focus on enforcement of laws to inculcate a sense of security and confidence in women" CM added.