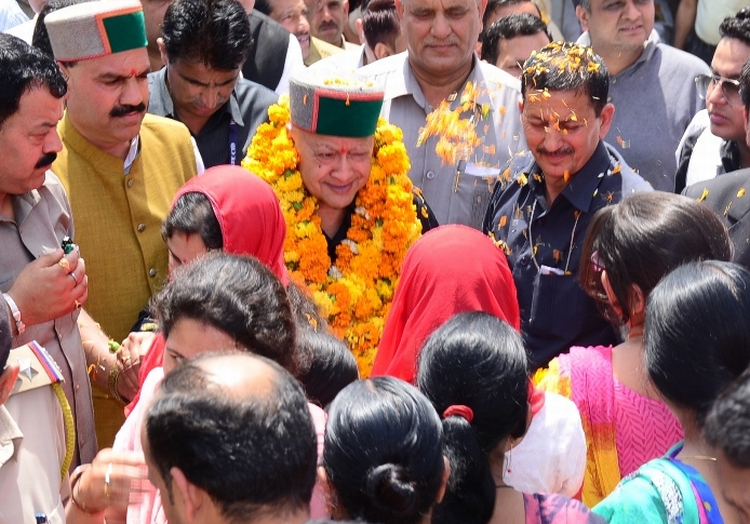 Hamirpur: Justifying recently passed 'Himachal Pradesh Sports (registration, Recognition and Regulation of Associations) Bill, 2015', aiming to regulate the sports associations in the State, Chief Minister Virbhadra Singh claimed that it's necessary to infuse democratic procedure in the functioning of the sports associations and make them accountable for their performance.
Virbhadra Singh, while addressing public gathering at Gandhi Chowk in Hamirpur, accused Himachal Pradesh Cricket Association (HPCA) for grabbing government property worth crores in Dharamsala.
The Chief Minister said that HPCA nominated former Chief Minister as its Chief Patron and his son and Member of Parliament, Anurag Thakur as its President besides his friends as its life time members without any voting rights to anyone. He said
it was a single family affair, a company runs by a single family and like-minded coterie
Virbhadra Singh also accused HPCA for forgery. He rued that HPCA got itself re- registered as Himalayan Players Cricket Association in Kanpur in Uttar Pradesh and flouted legal norms and later got itself registered under the company Act somewhere in Chandigarh to benefit few.
The Chief Minister made clear for not allowing anyone to encroach upon or confiscate the property of the State in illegal manner and also cautioned to bring defaulters to book.