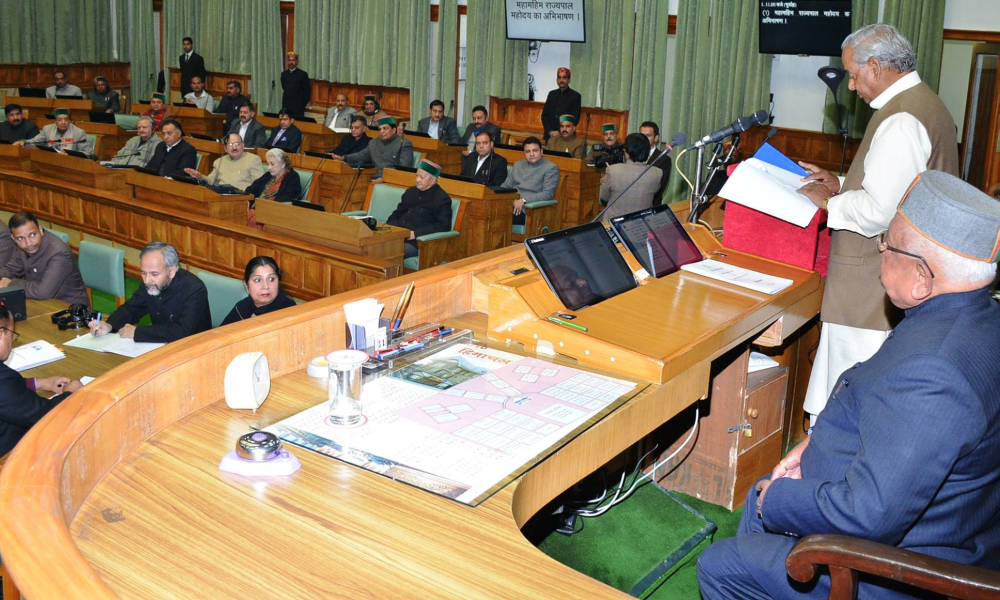 The Comptroller and Auditor General of India (CAG) in its report tabled in the assembly on Friday revealed that the debt Himachal Pradesh has rose to a whopping Rs 33,884 crore in 2013-14 with the growth of 11 percent over the previous year.
CAG report revealed the total revenue receipt in 2013-14 was Rs 15,711.08 crore. Revenue of 44 percent was raised through tax revenue (Rs 5,120.91 crore) and non-tax revenue (Rs 1,784.53 crore), while balance 56 percent was received from the government of India as the state's share of divisible union taxes (Rs 2,491.53 crore) and grants-in-aid (Rs 6,314.11 crore).
The auditor said there was Rs 212.21 crore under assessment and short levy of sales tax, value added tax in 754 cases in 2013-14.
The share of market loans in the total public debt increased from 51.63 per cent in 2009-10 to 58.69 per cent in 2013-14 and market borrowings increased by 77.14 per cent from Rs 7,658 crore in 2009-10 to Rs 13,565 crore in 2013-14, CAG revealed.
CAG also observed that there is no single agency in the state to monitor the expenditure from these funds.
CAG finds Tourism, horticulture and hydropower generation as major contributors to the state's economic development.
Recently published World Bank Report 'Scaling the Heights: Social inclusion and sustainable development', has given much needed boost to the moral of the people of Himachal, but the CAG report indicating grim financial health of the state and a possible difficult path ahead for the state.
Successive Government of Congress and BJP in Himachal Pradesh have invariably failed to find new avenues of revenue generation, but regularly blame each other for the grim financial situation of the state.
Roads are in bad shape – putting its horticulture and agriculture sector in lurch as farmers were finding difficulties to transport their produce to the market in time, industrial growth isn't picking up even after dolling out special packages.
State is endowed with the natural beauty and tourism contribute in big way to the state exchequer, but dilapidated roads and lack of initiatives of developing new tourists' spot from the state tourism department giving hiatus to its possible growth in the state.
Hydropower generation is another sector continuously adding to the state exchequer, but red-tapism detesting sponsor to invest in this sector as well. Many major companies have even failed to pay local contractors and Govt has become mere spectator and thus forced them to approach High Court of Himachal to get their hard earned money from them.