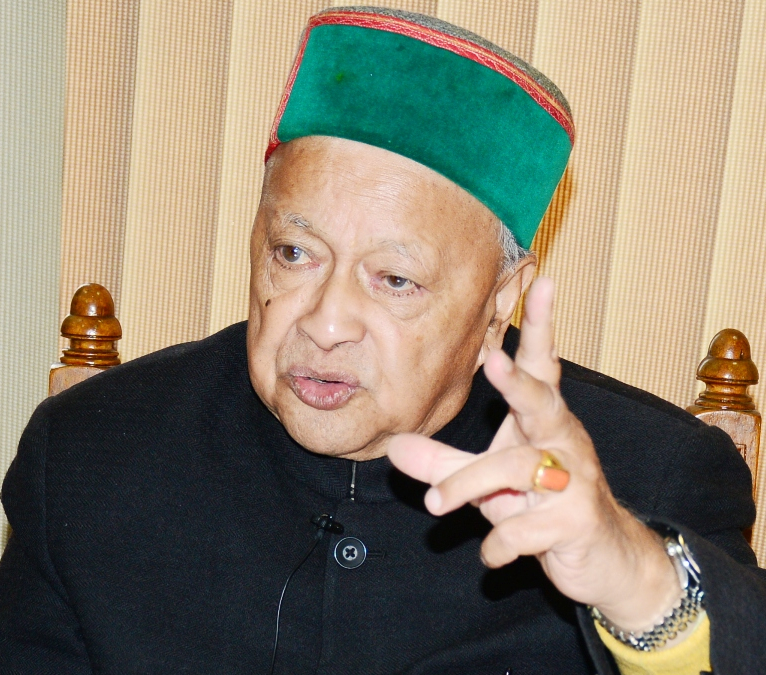 Shimla: The Railway Budget is to be presented in Parliament on February 26 and after getting snubs constantly for last 67 years, Himachal Pradesh is hoping to get its fair share in this Union Rail Budget.
Chief Minister Virbhadra Singh, in an informal talk with media after returning from two-week-long winter sojourn of Kangra district today, has expressed hope to find favour in the Union Rail Budget, 2015 with adequate financial allocation.
He is hopeful about getting the green light to the Manali-Leh rail project that promises to connect strategically important Leh through Bilaspur- Bhanupalli-Beri-Manali.
The Chief Minister added that the government was also contemplating to put up with Union Railway Ministry to extend the Rail link further from Jogindernager to Mandi through the mid regions of the lower hills so that it could be connected with Broad-gauge at Pathankot or somewhere around thereby linking the State with other parts of the country.
Virbhadra Singh said that it's the Union Railway Ministry, which meets the finances for developing rail tracks, but the state government is also ready to contribute in the ratio 75:25 for the development of rail tracks.
The Chief Minister stated that rail network would give much needed fillip to the tourism in the Himalayan region and also facilitate quick movement of troops and equipment to strategic northern border of the country.
Former Chief Minister and veteran politician Shanta Kumar had also vigorously taken up matter of extension of rail line with the Union Government. Citing example of continuous incursion from the Chinese side, which he believes a threat in the near future, Shanta Kumar, has sought timely action from Union Government for starting construction work of the early execution of the Jogindernagar-Mandi and Bilaspur-Leh rail line project.
However, Rail Minister Suresh Prabhakar Prabhu, who is considered to be pro-reform, is unlikely to announce many rail projects despite demands from states as several unfinished works are already languishing over the years due to lack of funds.