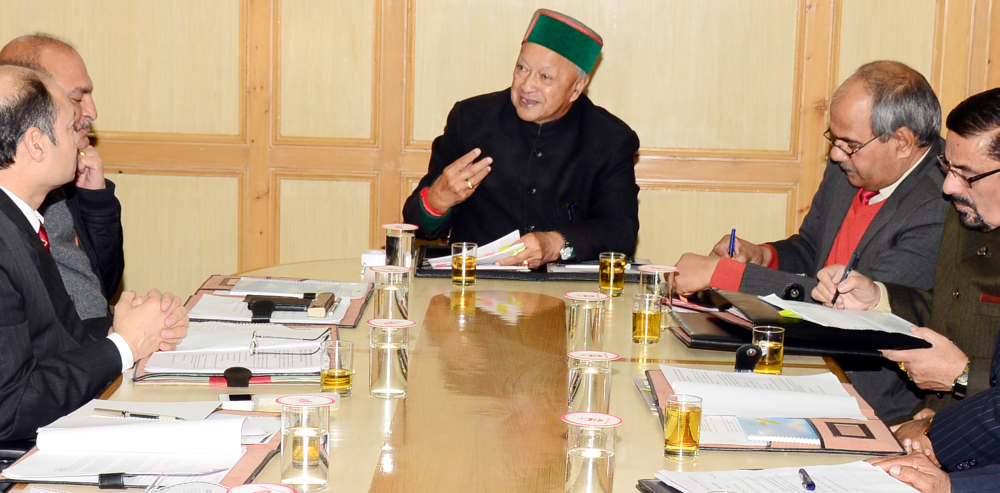 The Education department has achieved best enrolment rate in higher education in the country and also succeeded to lover drop out rate in the state.
The Chief Minister, in a meeting of the State Higher Education Council under RUSA here, today, said State has second highest literacy rate and enrolment rate in the age group of 6-14 years was 99.7 percent.
He assured to provide adequate trained teaching staff and infrastructural facilities for imparting quality education at primary and higher level. He also directed the education department to ensure quality education in the District Institutions of Education and Training (DIET) and also to avoid unwanted postings and transfers of teachers.
The Chief Minister said that JBT teachers should also be given training in English teaching so that the level of primary education could be improved.
The Chief Minister said that government would also consider opening of College of Fine Arts in the State.
He directed the HP University authorities for maintaining financial discipline as the government was giving enough grant to the University.
Earlier, Additional Chief Secretary, P.C Dhiman proposed more colleges of teacher education besides opening college of Architecture and Planning in the State. He said that as per the University Grants Commission norms a sum of rupees two crore for 25 listed colleges had been sanctioned in the first phase under 'Infrastructure Grants to Colleges' to address their critical needs especially for creating/ upgrading laboratories, libraries, hostels, toilets etc.
Director Higher Education Shashi Bhushan Shekhri briefed about the activities being undertaken under RUSA and a proposal of creation of universities by conversion of colleges in a cluster.
Additional Chief Secretary, Tarun Shridhar, Principal Secretary, Finance, Dr. Shrikant Baldi, Principal Secretary, Technical Education, Sanjay Gupta, were also present amongst other members of the educational council and senior officers of education department.