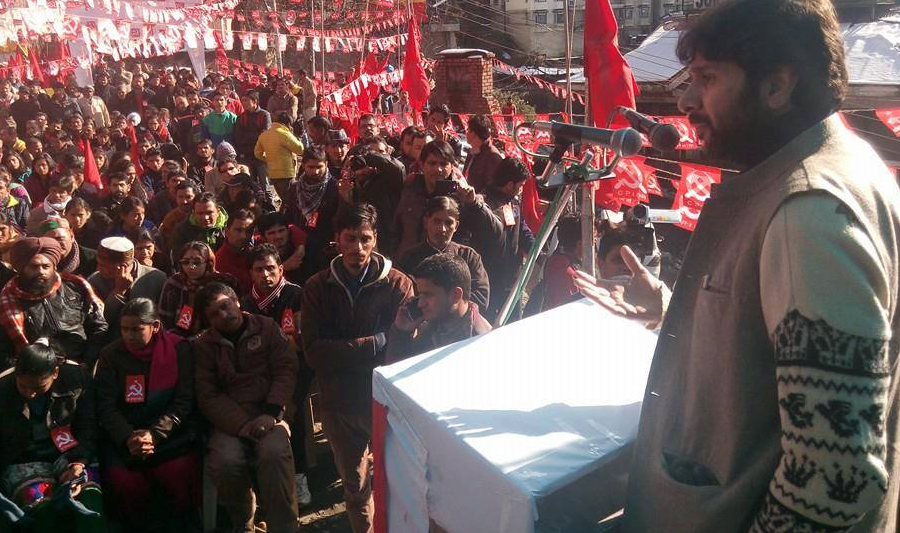 The Himachal Pradesh CPM has expressed shock at the decision of the state Cabinet where they have allowed the Himachal Pradesh Technical Universities (HPTU) to conduct entrance tests for the engineering seats in the state.
CPM leader Tikender Panwar believes that this decision would help the private engineering colleges who have always wanted and pressed for easy passage.
Panwar raised question that why the state government has not followed its order whereby it had stated that all the seats in the state will be filled by the JEE (earlier AIEEE) Test.
CPM leader also accused the state government for reverting from its own decision. He reminded the government that it had decided to adopt the JEE scores for admission to engineering colleges taken in 2012, and even the state Secretary (Technical Education) had assured the Union HRD ministry through a letter on November 16, 2012 that "the state shall adopt the criteria as proposed by JEE Apex Board and the merit list and state rank of the candidate would be prepared by the Apex Board.
There are 34 private engineering colleges, out of which seventeen were being run by the Private Universities.
During the 2014-15 sessions, these private universities could enroll only over 3200 candidates (around 53%) against 6100 sanctioned seats and after that they were demanding for relaxing admission norms in the state.
They had pleaded that due to the strict admission norms in the state, institutions were losing students to the neighboring state, where admission norms were lenient as compare to the Himachal Pradesh.