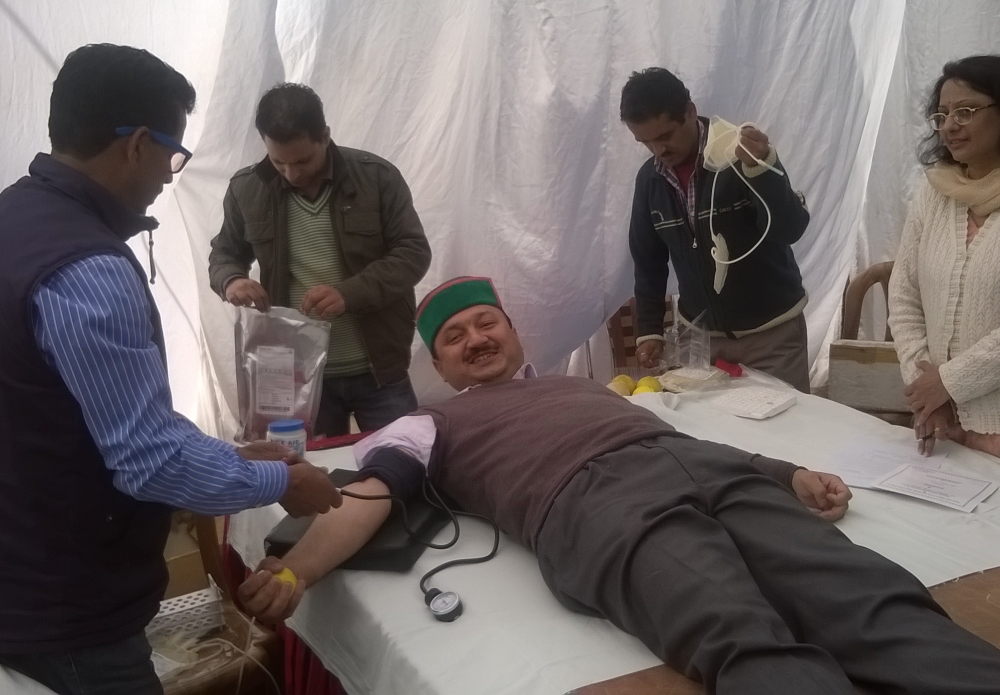 With the objective to contribute to a noble cause, all student welfare associations of Chopal Constituency, elected public representatives and people of the Chopal assembly constituency organized a Blood donation camp at The Mall Road Shimla.
Over 160 units of blood were collected in the camp, in which mostly people of Chopal assembly constituency and students voluntary donated blood.
Chopal legislature Balbir Singh Verma inaugurated the camp and was first to donate blood at the occasion. Former Vidhan Sabha Speaker and Education Minister Radha Raman Shastri was also present at the occasion.
Noble acts as these, should be an inspiration for other constituencies and people from all walks of life. We hope, many more people will come out and donate blood in various donation camps and help save some strangers life.