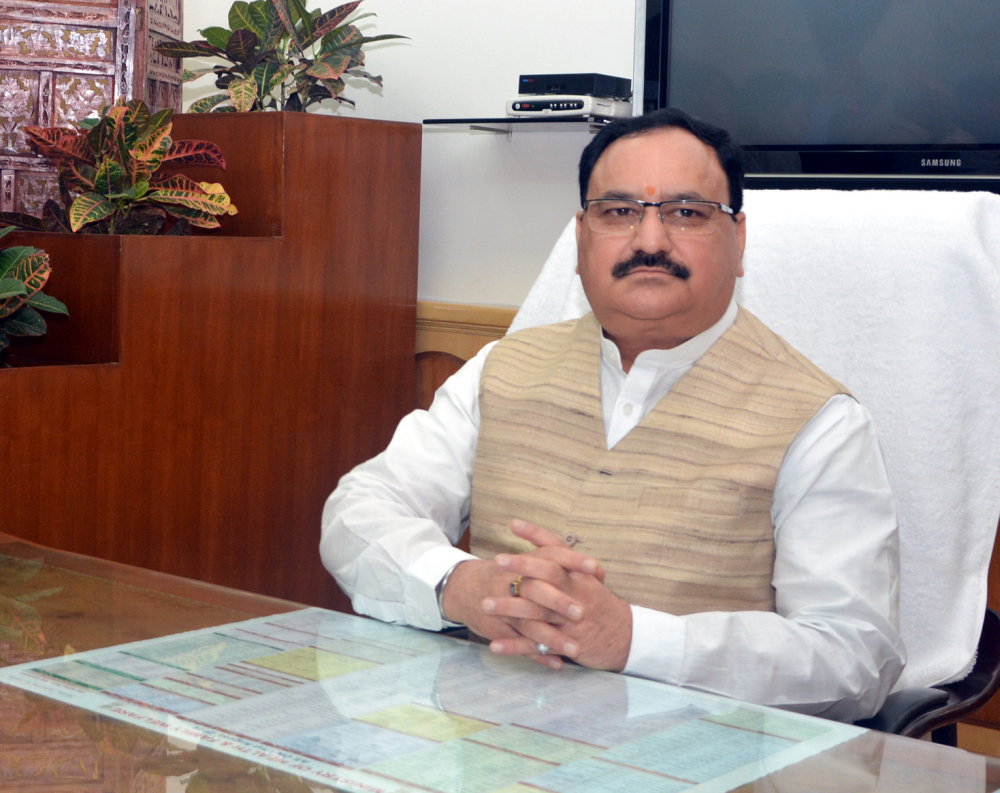 Prime Minister Narender Modi has given responsibility of Health & Family Welfare Ministry to Jagat Prakash Nadda.
Nadda earlier today has taken charge as Minister of Health & Family Welfare, where he was received by senior officers of the Ministry including Lov Verma, Health Secretary, Dr V M Katoch, DG ICMR and Secretary Health Research, Dr Jagdish Prasad, DGHS.
Beside, Himachal Pradesh BJP, Chief Minister Virbhadra Singh has congratulated JP Nadda for his inclusion in the cabinet.
Vikramaditya Singh, state youth Congress president and CM son, also congratulate JP Nadda on being inducted as Union Cabinet Minister for Health. In his message, Vikramaditya hoped that Nadda's administrative and organizational experience will help the state to get better assistance from Central Government. Singh further added
JP Nadda elevation is a clear indication of rise of leaders with Clean Image and will set the ball rolling for changing political equations in State BJP whose face he will become in times to come
However, unhappy with the decision, Aam Aadmi Party (AAP) has virtually launched a tirade against induction of JP Nadda into the Union Cabinet. AAP has came down heavily on the Centre questioning if Nadda was being rewarded for harassing former AIIMS CVO and whistleblower Sanjeev Chaturvedi.
Party termed the induction of Nadda into the Union Cabinet unfortunate and blamed the Narendra Modi government for rewarding those who have harassed honest officers and tried to shield the corrupt.