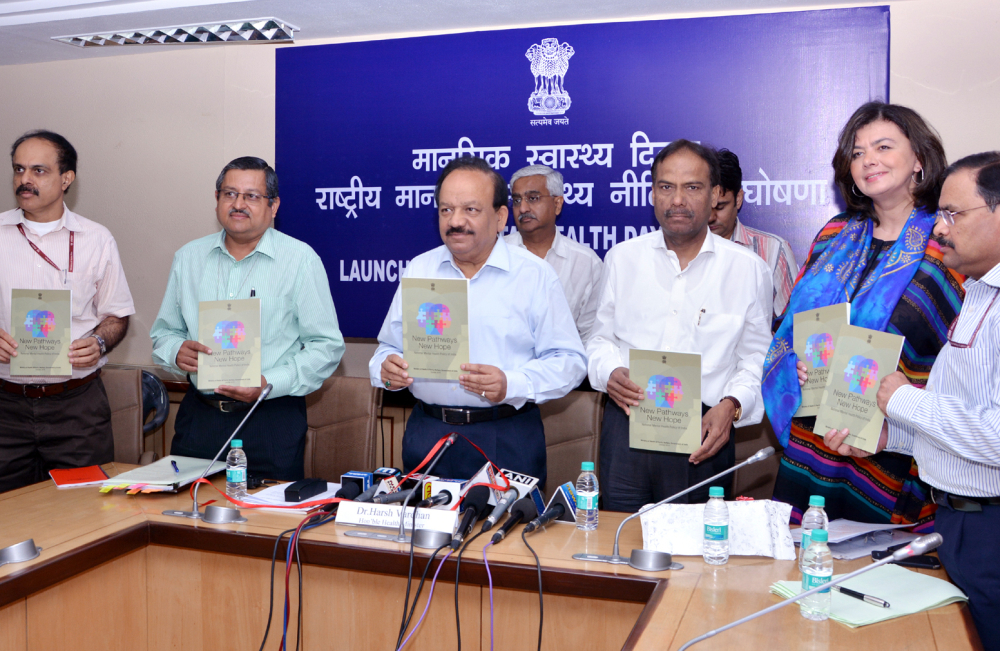 Union Health Minister Dr Harsh Vardhan launched the India's first National Mental Health Policy. The Policy's objective is to provide universal access to mental health care by enhancing understanding of mental health and strengthening leadership in the mental health sector at all levels.
Union Health Minister claimed it as a pro-poor orientation and vowed to make access to mental healthcare to all in India. He said that universal access to mental health care is a specific goal of the government. He stated that it would find substantial articulation in the evolving National Health Policy and National Health Assurance Mission (NHAM).
Dr Harsh Vardhan said that the Policy is backed up by the "Mental Health Action Plan 365". It clearly spells out the specific roles to be played by the Central government, the state governments, local bodies and civil society organisations. He also released two booklets published by the Directorate General of Health Services: "A Training Module of Essential Psychiatry in General Practice" and "A Guide to Psychiatry in General Practice".
Dr Harsh Vardhan pointed out that earlier laws governing the mentally ill, the Indian Lunatic Asylum Act, 1858, and Indian Lunacy Act, 1912, ignored the human rights aspect and were concerned only with custodial issues. After Independence it took 31 years for India to attempt the first enactment, which resulted another nine years later in the Mental Health Act, 1987. But due to many defects in this Act, it never came into force in any of the states and union territories.
World Health Organisation has predicted that about 20 percent of India's population would suffer from some form of mental illness by 2020. The country has only about 3,500 psychiatrists.