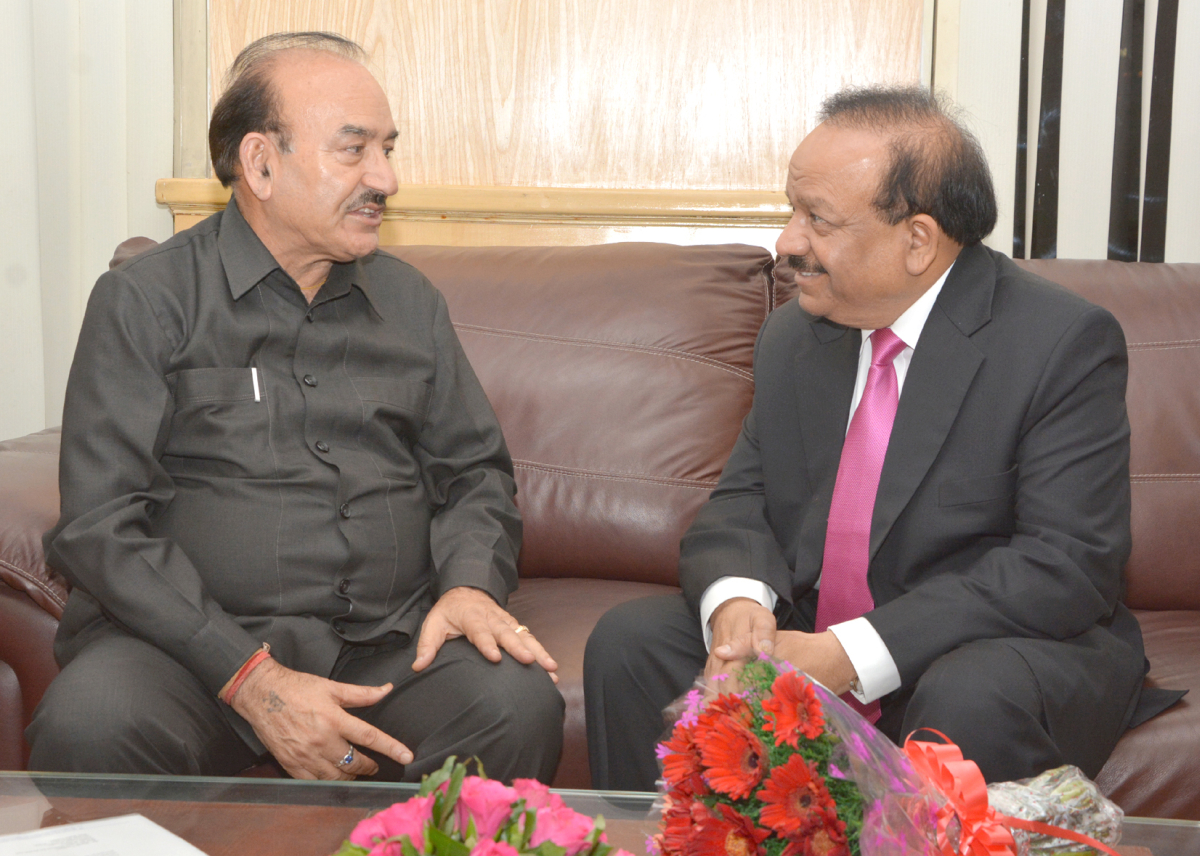 Himachal Pradesh Health Minister Kaul Singh Thakur has asked the Government of India for opening of AIIMS in Himachal Pradesh at the earliest so that the people could get best medical treatment facilities. He raised this demand with the Union Health Minister Dr. Harshwardhan Chauhan in a meeting at New Delhi last evening.
Thakur apprised the Union Minister that presently there were two Government Medical Colleges in the State and the cases of both the medical colleges for critical care were being referred to PGI Chandigarh for treatment.
Kaul Singh informed Union Minsiter that as per the directions of the Centre Government, the State had identified more than 200 acres of land which was hardly five kilometers from District Headquarter Mandi. He also submitted copies of Jamabandi, Tatima and field book provided by the Revenue Authorities wherein AIIMS could be established.
Minister said in case this land was found suitable and selected for AIIMS, necessary steps would be taken to get permission for the change of land use from Union Ministry of Environment and Forest. He added that Additional Chief Secretary, Health to the Government of Himachal Pradesh had already been asked to obtain proposals from other Deputy Commissioners of the State for selection of requisite land.
He said that arrangements like providing of water, adequate electricity and other facilities for the establishment of AIIMS would be provided by the State Government. He said that there was immediate need of opening of AIIMS institution in Himachal Pradesh so that people of the State could get best medical treatment.
He also invited the Union Minister to visit Himachal Pradesh in near future.
Dr. Harsh Vardhan assured that the Centre Government would consider the demand of Himachal Pradesh and every possible assistance would be provided to strengthen health services in the State.