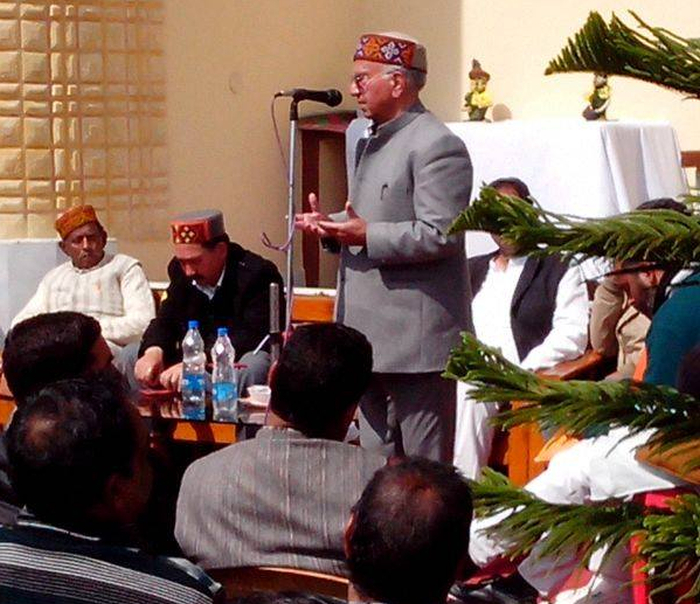 Veteran BJP leader Shanta Kumar has advocated framing law to force doctors to prescribe generic medicines to the poor patients.
In a letter to Union Health Minister Dr. Harsh Vardhan, former Himachal Pradesh Chief Minister and Union Minister said that even after 60 years of Independence, crores of people in India are still not getting the benefits of Health Services and many important medicines are still out of reach of poor people.
Shanta Kumar said, Law will help poor get necessary medicines. He said that India is leading producers of medicines and even USA, Europe and UNICEF are listed as biggest buyers. He stated that the India export about 50,000 crore medicines.
Former Chief Minister accused doctors for prescribing costly medicines of multi-national companies. He claimed that the quality of generic and branded medicines is same, but there is huge difference in their prices.
Citing example of cancer medicine 'Nexavar' produced by International Major Bayer, cost around Rs. 2.80 lakh, whereas same salt from Hyderabad-based Indian producer is available in the market for just Rs. 8,000.
Shanta Kumar also expressed concern over the take-over of leading domestic medicine producers by the international multi-national companies and said that they were just trying to create monopoly in the sector, which will have adverse impact on the prices of the medicines.
Earlier, as a member of Standing Committee on Commerce of Parliament, Shanta Kumar had presented a detailed report and requested to force doctors to prescribe only generic medicines to the patients.
Shanta Kumar believes that it'll tighten the necessary rein on the multi-national companies and poor people will be able to get necessary medicines at affordable prices.