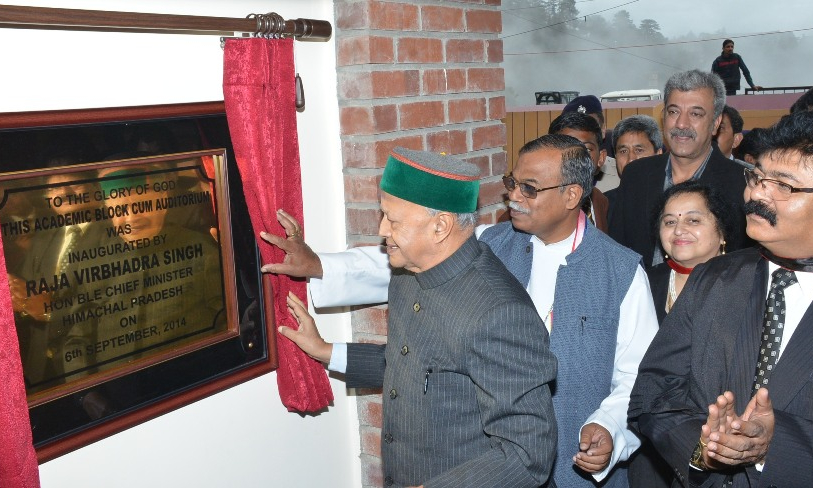 Himachal Pradesh Chief Minister Virbhadra Singh inaugurated a newly constructed academic complex and auditorium of the Auckland House School completed at a cost of rupees four crore, here today.
Virbhadra Singh, while speaking at the occasion, asserted that the Auckland House School has been an epitome of learning from last 149 years and it was a matter of great pleasure for the school which is celebrating its sesquicentennial celebrations next year.
The Chief Minister said that the school was not only one of the premier educational institutions in the town, but in the State as well.
Director of the School Sunita John and Principal, Michael A. John welcomed the Chief Minister and detailed about the present set up of the school and thanked the Chief Minster for honouring the function
Sudhir Sharma, Urban Development Minister, Harish Janartha, Vice-Chairman Tourism Board, Deputy Commissioner, Dinesh Malhotra, SP D.W.Negi, Bishop V.K. Samantha Rao, faculty members, students of the school and other dignitaries of the town were present on the occasion.