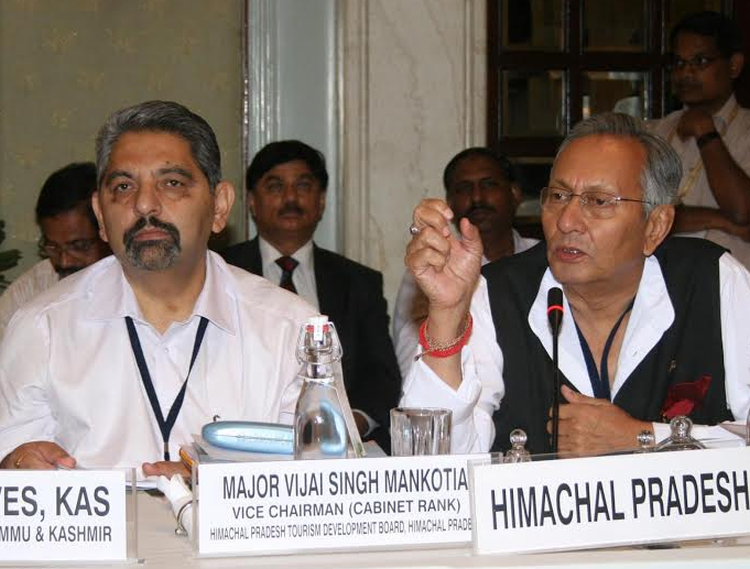 New Delhi: The Himachal Pradesh has raised the demand for international airport facility and creation of a separate Authority for promotion of tourism activities in a systematic manner in Himachal Pradesh, Uttrakhand and Leh-Laddakh areas of Jammu Kashmir.
The Vice Chairperson of State Tourism Development Board Vijay Singh Mankotia raised these demand while participating in the National Conference of Tourism Ministers organized today at New Delhi. He said that Himachal Pradesh was one of the prime tourist destinations in the country and there was need for strengthening the air services.
He said that the flights for Shimla, Bhuntar and Kangra were not regular due to which high end tourists were not able to come to the State. He demanded for development of more airstrips and an international airport in the State to cater to the needs of domestic and foreign tourists.
Mankotia also stressed for survey of ancient temples and monuments of archeological important in the State and to ensure their proper maintenance by the Archeological Department of India.
He urged the Union Tourism Ministry to increase the time period for submitting utility certificate for the amount released by the Ministry by minimum 36 months as the projects usually got delayed due to tough geographical conditions and inclement weather in this hilly State.
Union Minister for Finance Arun Jaitley was the Chief Guest on the occasion while Union Minister of State for Tourism and Culture Shripad Naik presided over the conference.