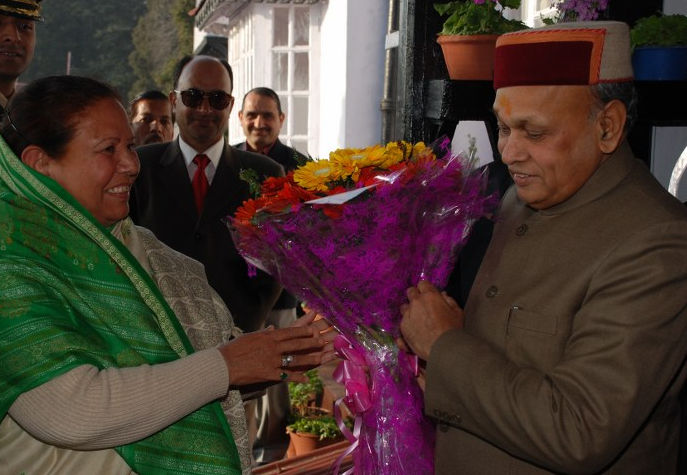 A day after adjourning the Himachal Pradesh Vidhan Sabha Monsoon Session, the opposition BJP, led by former Chief Minister and Leader of Opposition Prem Kumar Dhumal, met Governor Urmila Singh and submitted a memorandum to the President through her demanding the dissolution of the House.
Dhumal told Governor that Chief Minister Virbhadra Singh was trying to dictate the proceedings of the assembly. He complained that the Chief Minister seemed to be in hurry on Tuesday to adjourn the House sine die.
He rejected the Chief Minister's claim of no business to discuss in the house and claimed that it's several things to be discussed in the assembly. Elaborating on the pending business in the House, Leader of Opposition said there were 754 starred and 150 unstarred questions; two resolutions under rule 63, three private members' resolutions and 10 notices of discussion on important issues under rule 130 when the government moved the resolution to adjourn the House sine die.
Dhumal said two select committees also tabled their reports on the floor of the House – one on the Lokayukta bill and the other on the Town and Country Planning bill.
Leader of Opposition urged the governor to prepare an independent report in this regard and demanded dissolution of the assembly.